Main content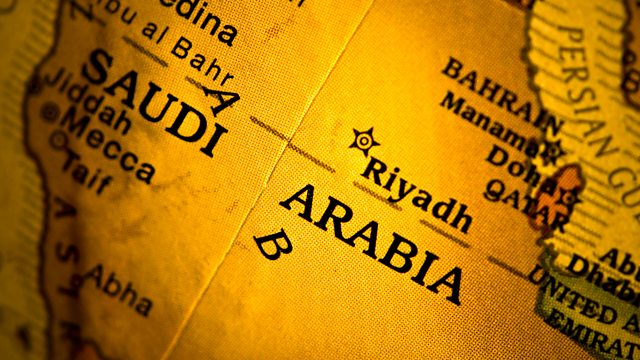 Cartographer Frances Shore encounters significant challenges when she goes to Saudi Arabia. Read by Anna Maxwell Martin.
Frances Shore is a cartographer by trade, but when her husband's work takes them to Saudi Arabia she finds herself unable to map either the ever changing landscape or the Kingdom's heavily veiled ways of working. The regime is corrupt and harsh, the expatriates are hard-drinking money-grubbers, and her Muslim neighbours are secretive and watchful.
She soon discovers that the streets are not a woman's territory. Confined in her flat, she finds her sense of self-beginning to dissolve. She hears footsteps, sounds of distress from the supposedly empty flat above. She has only constantly changing rumours to hang on to, and no one with whom to share her creeping unease.
Hilary Mantel's third novel is still as disturbing, incisive and illuminating as ever. In an unusual collaboration, the author has revisited the book to create, with the abridger, this serialisation.
Omnibus of the first five of ten episodes read by Anna Maxwell Martin.
Author: Hilary Mantel
Abridger: Sara Davies
Producer: Alexa Moore
A Pier production for BBC Radio 4 first broadcast in 2016