Main content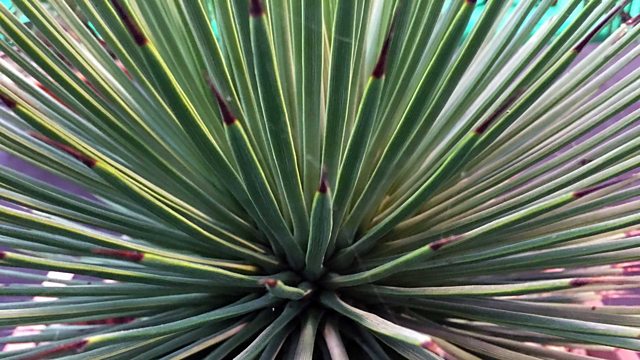 Nottinghamshire
Eric Robson and the panel are in Nottinghamshire. Bob Flowerdew, Anne Swithinbank and Pippa Greenwood provide the answers to this week's horticultural queries.
Produced by Dan Cocker
Assistant Producer: Laurence Bassett
A Somethin' Else production for BBC Radio 4.
Fact Sheet
Q – We share our garden with three chickens, can you recommend chicken-proof plants that will add colour to our garden?
Bob – There's not much I'm afraid! The only thing I can get away with is Globe Artichokes. 
Pippa – We put up temporary barriers - eg netting or micromesh and canes -  but it is difficult to stop them!
Q – We have a narrow, shallow rill (half a brick wide) in which I'd like to plant blocks of water marginal plants.  Can you suggest plants for colour and texture?  The PH is around 7.
Anne – Geum rivale.  'Frogbit' or Hydrocharis which has little floating leaves. 
Bob – Watercress
Pippa – You could try growing Wasabi.  Bog irises would need a bit of work but would be worth it
Anne – Iris ensata (Japanese water iris)
Q – Can you suggest something to grow up the side of the house please? It's mostly in the shade and it will need to be in a pot.
Bob – Yellow and green Ivy.  'Goldheart' in particular is great. 
Pippa – Put a Clematis in, using the Ivy as support.  Montanas can get a bit out of hand but are great.  'Elizabeth' is one of my favourites; 'Freda' too with its red wine-coloured foliage. 
Q – We have a large Choisya 'Mexican Orange Blossom' – about 5ft tall x 3ft wide (1.5m x 0.9m) – but we need to move it.  When and how should I do it?
Anne – Wait until Spring.  March would be best.  Keep it wet.  Also, thin it out now so it's not so big when you need to move it.
Bob – They don't like being moved… it might actually be easier to buy a new one!
Q – Can you recommend environmentally-friendly ways to control slugs and snails?
Pippa – Nematodes for slugs.  For snails put up physical barriers like pine needles or copper tape. 
Bob – Put cabbage or lettuce leaves down nearby as they prefer wilting leaves
Anne – Ferric phosphate tablets.  Or maybe the sheep's wool pellets.  Use them sparingly though. 
Q – What plants will attract insects at night and, therefore, bats into my garden?
Bob – Lime tree if your garden is big enough.  Honeysuckles. 
Anne – Itea ilicifolia.  Araujia sericifera – same family as Hoya – very easy to grow from seed. 
Bob – This year my garden has been ravaged by Pocket Plum disease, Blackspot, Powdery mildew, and now my flowering Cherry tree has dropped all of its leaves.  Is this related and should I cut the tree back?
Pippa – Those are all quite separate infections but are all encouraged by damp, non-summery weather so I think it's the weather conditions that's caused the Cherry to drop – too difficult to pinpoint it.
Anne – It can be a magnesium deficiency with Cherries.  Applying Epsom Salts can help. 
Bob – Seaweed solution might help too
Q – What is wrong with my Yucca?
Pippa – It's a fungal leaf spot.  Cut off the badly infected leaves and never water from above.  Toughen it up with some sulphate of potash too.
Q – I would normally throw my slugs over the fence into my neighbour's garden but I'm looking for an alternative. Suggestions?
Anne – I pop them, and slugs, into my compost
Bob – I've made a snail/slug slow composter for mine. Like a wormery but with slugs and snails.
Pippa – Beware throwing them as they have rather strong homing skills – so they'll be back! Ducks love them... so if you know someone with ducks, give the slugs to them.