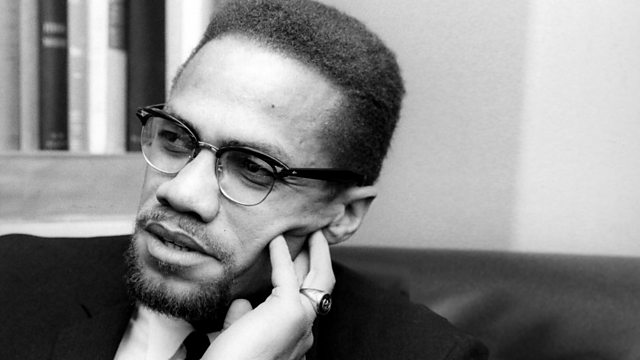 Rodnell Collins/Malcolm X
Rodnell Collins has an imagined conversation with his late uncle, Malcolm X. Using archive clips, they are reunited in the Boston home they used to share.
As a young boy, Rodnell would sit in the living room of the house listening to the adults talk into the small hours, under strict instructions from his mother Ella to be seen and not heard.
Now he takes the opportunity to bring his own opinions to the table and to interact with Malcolm X's words as spoken before his assassination in February 1965. The dialogue is infused with irony as Rodnell compares his own experience of being a black Muslim in America today with that of his uncle's fight for civil and human rights in the early 1960s.
In 1991 Natalie Cole sang a duet with her long dead father, Nat King Cole - the result was Unforgettable. This is the radio equivalent. In each edition of the series, a different guest is invited to interact with someone, now dead, with whom they have, or have wanted to have, a connection. Using technology designed for musicians and DJs to spontaneously play out short musical clips, producer Adam Fowler facilitates a real-time conversation between the two participants, using conversational snippets of the deceased from past recordings.
The guest has no advance knowledge of the excerpts, and the conversation can take unexpected turns, occasionally leading to some emotionally charged interchanges, as living voices engage with those preserved in the archive.
Assistant Producer: Philippa Geering
Producer: Adam Fowler
An Overtone production for BBC Radio 4.
Last on
More episodes
Next
You are at the last episode