Main content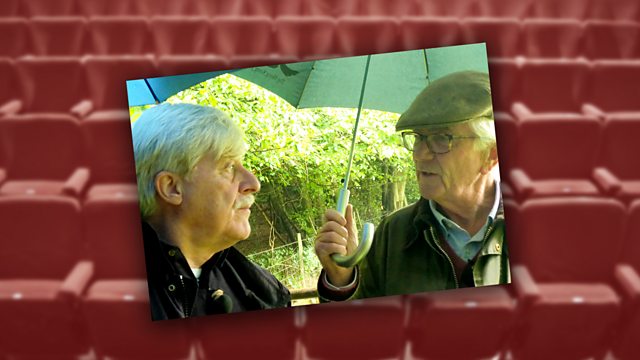 Hanging In
Martin Jarvis and Christopher Matthew recall the 1970s and 80s – via Fleet Street, Doctor Who and Just William. From 2016.
Christopher Matthew and Martin Jarvis continue on their nostalgic journey into their past.
It was in the 70s that Martin Jarvis and Christopher Matthews both made the moves that were to give their careers the second wind that would carry them through to the Eighties (and beyond).
For Martin it was his insistence (against the advice of his agent) that he follow up his portrayal as Nicholas Nickleby by auditioning for the role of Uriah Heap - suddenly he shook off the shackles of being the eternal youth and instead he took on a succession of more adult parts (from Oliver Pryde in 'Rings On Their Fingers' to the Governor in 'Doctor Who'). And it allowed him to become one of the best known voices in the country - through his extensive voice-over work on countless TV commercials and on the radio (ironically through his readings of 'Billy Bunter' and Richmal Crompton's 'Just William').
Meanwhile, Christopher left behind the advertising agencies of Berkeley Square and moved across to Fleet Street and Broadcasting House. A chance encounter with a travel editor for the Sunday Times persuaded him to become a freelance writer and the following week he was commissioned for his first piece. A life of travel writing and humorous columns followed - even the occasional book - mostly humorous.
In fact it was as a result of hearing him reading from the diaries of his accident-prone her Simon Crisp in Diary of a Somebody on Radio 4 in 1978 that Martin finally reached out to Christopher and thus began a friendship and frequent collaboration that has lasted for the nigh on 40 years.
Producer: Paul Kobrak.
First broadcast on BBC Radio 4 in 2016.
Last on
Broadcasts