Main content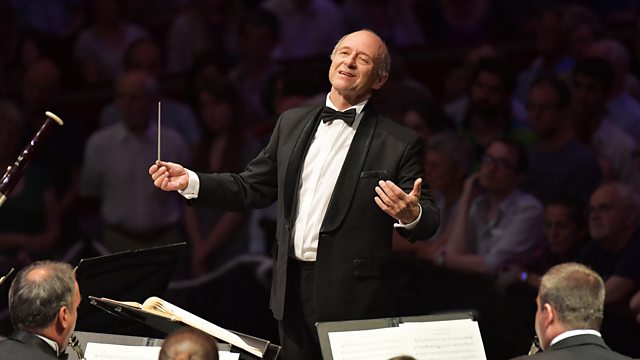 Ivan Fischer conducts the Budapest Festival Orchestra and Collegium Vocale Gent. Mozart: Per questa bella mano; Clarinet Concerto in A (soloist: Akos Acs); Requiem.
Live at BBC Proms: Budapest Festival Orchestra, Collegium Vocale Gent and Ivan Fischer. An all-Mozart programme of music composed in the last year of his life, including the Requiem and the Clarinet Concerto with soloist Ákos Ács.
Live from the Royal Albert Hall, London
Presented by Ian Skelly
Mozart: Concert aria 'Per questa bella mano', K612
Mozart: Clarinet Concerto in A major, K622
8.10 INTERVAL Proms Extra: Introduction to Mozart's Requiem
Sara Mohr-Pietsch talks to Esther Cavett and Sir Nicholas Kenyon about Mozart's Requiem and the mythology around the music. Recorded earlier this evening at the Imperial College Union.
8.30
Mozart: Requiem in D minor, K626
(compl. Süssmayr)
Ákos Ács (clarinet)
Lucy Crowe (soprano)
Barbara Kozelj (mezzo-soprano)
Jeremy Ovenden (tenor)
Neal Davies (bass)
Collegium Vocale Gent
Budapest Festival Orchestra
Iván Fischer (conductor)
The story of Mozart's last months is almost as remarkable as the string of masterpieces he produced during them. Who was the cloaked figure rumoured to have commissioned Mozart to write the Requiem? We'll never know, but the deathly tread, furious fight and radiant hope of the music remain unparalleled.
Iván Fischer brings his equally exceptional Budapest Festival Orchestra to the Proms, joined by one of Europe's leading choirs for the Requiem, alongside the autumnal shades of Mozart's late Clarinet Concerto.