Main content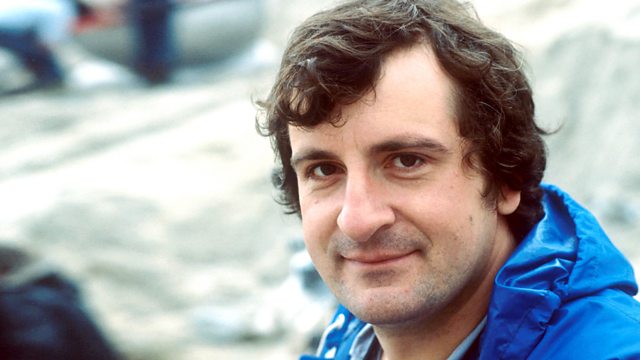 Robbie Stamp/Douglas Adams
Robbie Stamp has an imagined conversation with his late business partner and friend Douglas Adams, who he last spoke to on the night before the author's death in 2001.
Robbie Stamp has an imagined conversation with his late business partner and friend, Douglas Adams.
The last time Robbie talked with Douglas for real was the day before the author's sudden and unexpected death in 2001. He admits to constantly chatting to Douglas in his head since then - but this edition of Unforgettable is the first time he hears Adams respond in his own words.
In a moving interaction between the living and the archive, the subjects range from the new internet, via the Hitchhiker's Guide to the Galaxy, to the benefits of seeing the world from the point of view of someone else, or even a different species.
Robbie explains how interested Douglas Adams would have been in the technological hardware and software which allows this new conversation to happen, and imagines the fun he would have had with it.
In 1991 Natalie Cole sang a duet with her long dead father, Nat King Cole - the result was Unforgettable. This is the radio equivalent. In each edition of the series, a different guest is invited to interact with someone, now dead, with whom they have, or have wanted to have, a connection. Using technology designed for musicians and DJs to spontaneously play out short musical clips, producer Adam Fowler facilitates a real-time conversation between the two participants, using conversational snippets of the deceased from past recordings.
The guest has no advance knowledge of the excerpts, and the conversation can take unexpected turns, occasionally leading to some emotionally charged interchanges, as living voices engage with those preserved in the archive.
Assistant Producer: Philippa Geering
Producer: Adam Fowler
An Overtone production for BBC Radio 4.
Last on
The author of The Hitch-hiker's Guide To The Galaxy knew a thing or two about life.
Broadcasts