Main content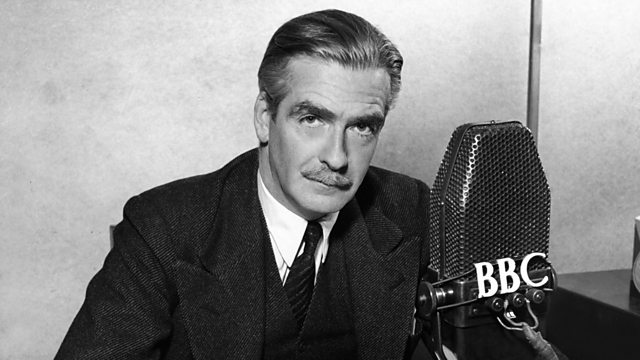 Anthony Eden's Homburg Hat
David Cannadine explores the changing significance of Anthony Eden's Homburg hat, once known as the Eden on Savile Row, but later a symbol of political vanity and failure.
Professor Sir David Cannadine explores political fame and image by looking at how an object or prop, whether chosen deliberately or otherwise, can come to define a political leader - from Winston Churchill's cigar and siren suit to Margaret Thatcher's handbag.
Sir David looks at the significance of these props of power - what they mean and what they become, and what happens when, almost inevitably, Prime Ministers lose control of their image and their props take on a hostile meaning, very different from their original intentions.
Anthony Eden was one of the briefest serving Prime Ministers of modern times, and his name became inseparably linked with the Suez fiasco of 1956, from which his reputation has never recovered. But in the earlier stages of his political career, Eden was widely regarded as the most attractive and glamorous figure in British public life. These qualities were both proclaimed and symbolised by his Homburg hat, which he briefly made fashionable when it became known as the Eden on Savile Row. In fact, Anthony Eden is the only British Prime Minister, apart from the Duke of Wellington, to have had an item of apparel named after him.
But with Eden's fall from grace, the Eden hat was quickly forgotten and one biographer wrote scathingly in the 1960s, "who wears an Anthony Eden hat today?"
And while we still use the phrase Wellington boot, and remember the victor of Waterloo, the Eden Homburg, and the man who gave his name to it, have both been largely forgotten.
Produced by Melissa FitzGerald
A Blakeway production for BBC Radio 4.