Main content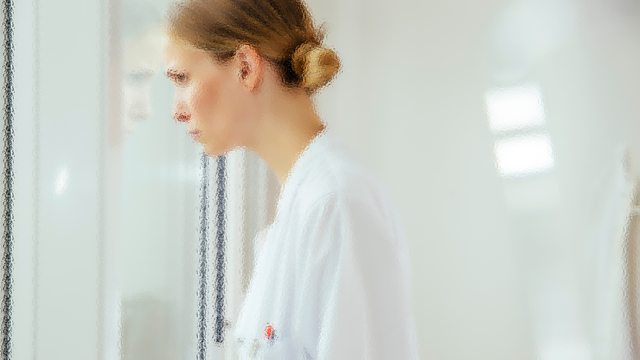 Junior Doctors: All Work and No Play?
Why are junior doctors so disillusioned? Many of them have left or are thinking of leaving the profession. Hospital consultant Dr Kevin Fong investigates.
In the second programme in the series hospital consultant Dr Kevin Fong looks in detail at the work and training of junior doctors today. The industrial dispute over contracts - which led to strike action - has now been going on for two years, We look at the workloads of junior doctors today, and examine the conflict between the amount of time available to spend on medicine versus that spent on administration, paperwork and form filling, the record keeping now required.
While there is no doubt medicine has advanced dramatically in recent years, the nature of the job for those delivering it has also changed, with a move to evidence based medicine and less reliance on passing down knowledge through the generations. For many in training this has led to a feeling of isolation, and a loss of support structures through separation from experienced colleagues.
Kevin Fong also asks what a greater focus on the wishes of patients means for the delivery of treatment. And doctors discuss the conflict between the need to see many patients in a short time period and yet provide them with full and rounded care.
Last on

Broadcasts