Main content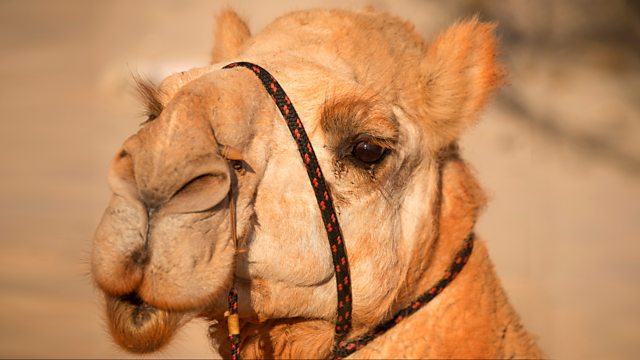 Camel
Brett Westwood follows the route trodden by the camel, from being a revered subject of Arabic eulogies to being reviled by Europeans - and now being ridden by tiny robot jockeys.
Brett Westwood follows the route trodden by the camel from being a revered subject of Arabic eulogies to being reviled by European explorers. In its latest incarnation it's being ridden by robot camel jockeys in silks and sunglasses and taking part in beauty contests... But is the camel a figure of fun or something rather sadder?
Producer Beth O'Dea
Taking part:
Rebecca and Joseph Fossett, owners of Joseph's Amazing Camels
Robert Irwin, novelist and Middle East expert and author of Camel
Dr Richard Reading, Director of Conservation Biology, Denver Zoological Foundation
James Rawson, journalist and film maker
Mark Heap, Reader.
Rebecca and Joseph Fossett, Joseph's Amazing Camels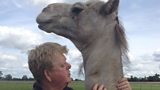 Rebecca Fossett spent her childhood on the back of a pony. She was a four in hand carriage driving  groom and navigator doing driving trials at international level.  She has worked with driving horses in France, Hungary, Spain, America and the UK.

Joseph Fossett is a member of the oldest circus family in the United Kingdom. Joseph has been training animals for over 35 years including lions, tigers, elephants, bears, horses and of course camels.
Robert Irwin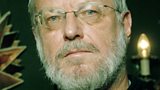 Robert Irwin is a writer of both fiction and non-fiction.  His works of non-fiction include The Arabian Nights: A Companion (1994), Islamic Art (1997), Night and Horses and the Desert: An Anthology of Classical Arabic Literature (1999), The Alhambra (2004) and For Lust of Knowing: The Orientalists and Their Enemies (2006).  Also Camel, Mamluks and Crusaders, Visions of the Jinn: Illustrators of the Arabian Nights and the editing of and introducing The New Cambridge History of Islam volume 4, Islamic Cultures and Societies to the End of the Eighteenth Century, all in 2010 and Memoirs of a Dervish in 2011.

Most recently he has edited an introduced Tales of the Marvellous and News of the Strange (a medieval Arab story collection) in 2014.  He was formerly a lecturer in the Department of Mediaeval History in the University of St Andrews.  He is a Fellow of the Royal Society of Literature, of the London Institute of 'Pataphysics, of the Royal Asiatic Society and of the Society of Antiquaries.  He is a consulting editor at the Times Literary Supplement and is a Senior Research Associate of the Middle Eastern Languages and Cultures Department of the School of Oriental and African Studies, London University.
James Rawson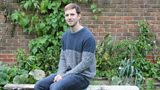 James Rawson
is a filmmaker and journalist, specialising in online digital content. During his career he has investigated a diverse range of issues including the use of robotics in camel racing, LGBT representation in advertising and the role of table-flips in cinema.
Having spent three years in the Middle East, he is now based in London, where he divides his time between freelance journalism and producing educational films and interactives for the heritage sector.
Dr Rich Reading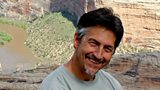 Dr Richard Reading is the part time Director for Research and Conservation at the Butterfly Pavilion, a consultant in conservation biology, Adjunct Professor within the Department of Biology at the University of Denver, and Scholar in Residence at DU's Graduate School of Social Work.
He has worked primarily on grassland ecosystems on six continents, with a focus on the Great Plains of N. America, the steppes of Mongolia, the savannahs of Botswana, and the Altiplano of Peru and Bolivia. His work focuses on developing pragmatic, effective, and interdisciplinary approaches to the conservation of wildlife and protected areas through research, capacity development, and working with local people and governments.
Currently his research focuses on native Mongolian ungulates, specifically Bactrian Camels and Argali Sheep. He is also heavily involved in the conservation of Black-tailed prairie dogs. Dr Reading has worked in Mongolia since 1994 on a variety of
Earthwatch
conservation projects.