Main content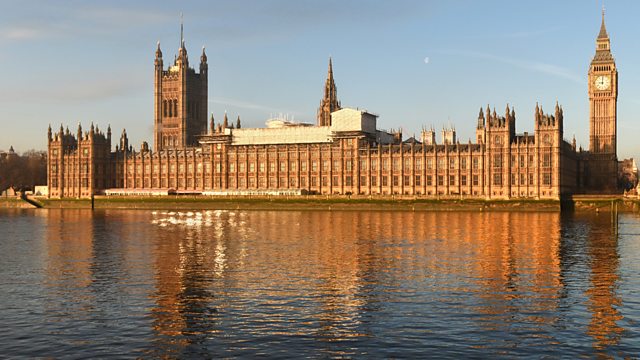 Former cabinet minister Kenneth Baker, now Lord Baker of Dorking, discusses his background and career.
Peter Hennessy, the historian of modern Britain, asks senior politicians to reflect on their life and times. Each week, he invites his guest to explore their early, formative influences, their experience of events and their impressions of the people they've known.
In this programme, Kenneth Baker, now Lord Baker of Dorking, the former Cabinet Minister in the Thatcher and Major Governments, and author of books on political cartoons, discusses his background and career. He first entered Parliament in 1968 at a by-election, and despite losing his seat in the 1970 election, he soon returned to the Commons and became a minister in the Heath Government. His role as Heath's parliamentary aide damaged his prospects when Thatcher became Conservative leader in 1975, but his business experience prompted him to write a policy paper on new technology, and in early 1981, he was appointed Minister for Information Technology.
Thatcher promoted Baker to her Cabinet in 1985 as Environment Secretary, and in 1986 he became Education Secretary, where he introduced the national curriculum and training for teachers (the 'Baker Days'). As Conservative Party Chairman in 1990, he deflected criticism of the party's poor showing in local elections by highlighting good results in Wandsworth and Westminster. He served as Home Secretary in John Major's Cabinet until 1992, but left office after the 1992 election and in 1997 stood down as an MP. He now sits in the House of Lords and continues to promote technical education. He takes a keen interest in poetry and satire, and despite his portrayal as a slug in the television series, 'Spitting Image', he retains his enthusiasm for caricature and cartoons.
Producer: Rob Shepherd.
More episodes
Next
You are at the last episode