Main content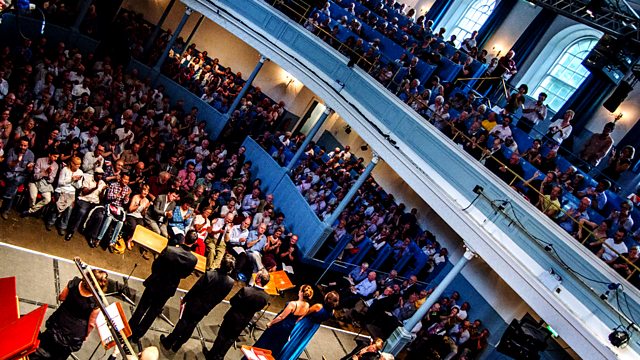 Steven Isserlis and Robert Levin 1
Steven Isserlis (cello) and Robert Levin (fortepiano) perform music by Beethoven, including Cello Sonata in F, Op 5 No 1; Horn Sonata, Op 17; Cello Sonata in A, Op 69.
The distinguished British cellist Steven Isserlis begins his two day residency with musicologist and fortepianist Robert Levin to perform Beethoven's complete works for cello and keyboard.
Beethoven: Variations on 'See the Conquering Hero Comes' from Handel's Judas Maccabaeus WoO 45
Beethoven: Cello Sonata in F major, Op.5 No 1
Beethoven: Variations on Ein Mädchen oder Weibchen from Mozart's Die Zauberflöte, Op.66
11.45 Interval
Jamie MacDougall introduces music from Handel's oratorio Judas Maccabaeus.
12:05
Beethoven: Horn Sonata in F major, Op 17 (transc for cello)
Beethoven: Cello Sonata in A major, Op 69
Steven Isserlis, cello
Robert Levin, piano
Presented by Jamie MacDougall
Produced by Laura Metcalfe.