Main content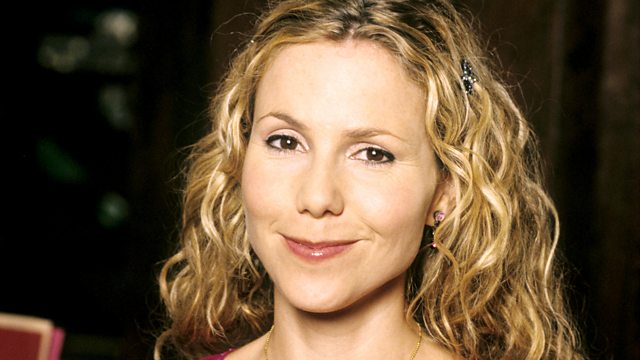 Friday - Sarah Walker with Sally Phillips
With Sarah Walker. Including My Favourite English Idylls; Music in Time: Zemlinsky: Symphony No 1; Proms Artist of the Day: Collegium Vocale Gent, featured in music by Purcell.
9am
My favourite... English Idylls
This week Sarah chooses a selection of pieces that are perfect for summer - English Idylls. Usually inspired by landscape or folk traditions, they tend to be a wistful and melodic reflection of pastoral or rural life. Sarah has lined up a selection of some of the best, by composers including Arnold Bax, George Butterworth, Gustav Holst, Percy Grainger and Frederic Delius.
9.30am
Take part in today's challenge: listen to the clues and identify the mystery music-related object.
10am
Sarah's guest is the actress Sally Phillips. Famous for her roles in Miranda, the Bridget Jones films and Clare in the Community and Talking to Strangers on Radio 4, Sally will be sharing a selection of her favourite classical music including works which recall her upbringing in the Middle East and pieces which she discovered from playing the flute, including works by Saint-Saëns, Smetana, Rachmaninov and Cecile Chaminade. Sally is Sarah's guest every day at 10am.
10.30am
Music in Time: Romantic
Sarah places Music in Time, heading off to the Romantic era to explore a technique that became very popular in the late 19th century: 'monothematicism', which is the practice of using one tune as the basis for a whole movement, or piece. Sarah chooses a movement from Alexander Zemlinsky's Symphony No.1 that works melodic wonders with just one theme.
10.45am
Sarah's Proms artist of the day is a choir that tonight will be singing Mozart's Requiem, Collegium Vocale Gent, led by their long-standing conductor Philippe Herreweghe. Sarah has chosen a piece by a composer to whom their style of performance is particularly well suited, Henry Purcell.
Purcell
Welcome to All the Pleasures - Ode for St Cecilia's Day Z.339
Choir and Orchestra of Collegium Vocale Gent
Philippe Herreweghe (conductor).
Music Played
MY FAVOURITE...ENGLISH IDYLLS

Sally Phillip's Choice

Sarah's Choice for Sally Phillips

Music in Time: Romantic