Main content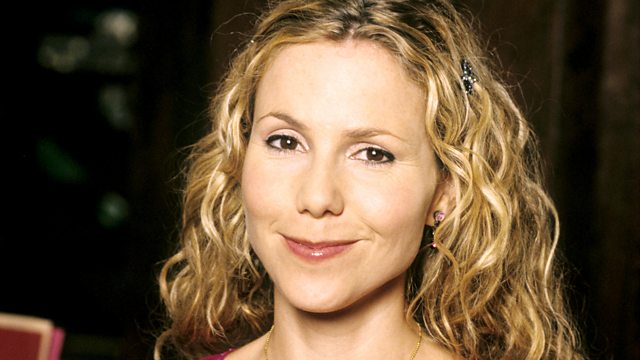 Tuesday - Sarah Walker with Sally Phillips
With Sarah Walker. Including My Favourite English Idylls; Purcell: Hear My Prayer; Proms Artist of the Day: pianist Stephen Hough, featured in Franck's Prelude, Aria and Finale.
9am
My favourite... English Idylls
This week Sarah chooses a selection of pieces that are perfect for summer - English Idylls. Usually inspired by landscape or folk traditions, they tend to be a wistful and melodic reflection of pastoral or rural life. Sarah has lined up a selection of some of the best, by composers including Arnold Bax, George Butterworth, Gustav Holst, Percy Grainger and Frederic Delius.
9.30am
Take part in our daily musical challenge and identify the place associated with a well-known work.
10am
Sarah's guest is the actress Sally Phillips. Famous for her roles in Miranda, the Bridget Jones films and Clare in the Community and Talking to Strangers on Radio 4, Sally will be sharing a selection of her favourite classical music including works which recall her upbringing in the Middle East and pieces which she discovered from playing the flute, including works by Saint-Saëns, Smetana, Rachmaninov and Cecile Chaminade. Sally is Sarah's guest every day at 10am.
10.30am
Music in Time: Baroque
Sarah places Music in Time focusing on the Baroque era and looks at a technique that Henry Purcell was particularly keen on - the false relation. Few pieces display this as well as his anthem Hear My Prayer, which contains a great tangle of chromatic and dissonant harmonies.
10.45am
Sarah's Proms artist of the day is another piano colossus, Stephen Hough. Tonight Stephen will be tackling a particularly well-loved work, Rachmaninov's Rhapsody on a Theme of Paganini, and Sarah has cast her net a little wider and chosen a neglected masterpiece which offers an equal opportunity for technical brilliance, Franck's Prelude, Aria and Finale.
Franck
Prelude, Aria and Finale, M.23
Stephen Hough (piano).
Music Played
MY FAVOURITE...ENGLISH IDYLLS

SALLY PHILLIPS' CHOICE NO.1

SALLY PHILLIPS' CHOICE NO.2

SALLY PHILLIPS' CHOICE NO.3

MUSIC IN TIME: BAROQUE
Mystery Place
Answer: Sheldonian Theatre, Oxford