Main content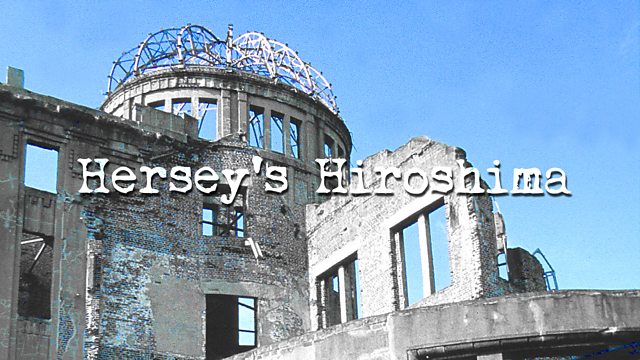 Hersey's Hiroshima
Seventy years ago, John Hersey's unflinching magazine article about the atomic bombing of Hiroshima rocked the world. Peter Curran explores the story and impact of Hersey's work.
On a bright summer's day in 1945 the atomic bomb was dropped on Hiroshima. The following year, The New Yorker devoted an entire edition to one article written and printed in secrecy. Alistair Cooke called it the greatest piece of journalism ever and, around fifty years later, it was given first place in the panoply of 20th century journalism.
John Hersey's Hiroshima rocked the world in its unflinching account of what it was like to be under atomic attack. He exposed the nature of radiation disease to the general public. He gave names and significance to a people who - only a short time before - had been a faceless mortal enemy, the yellow peril of the cartoon strips.
The world's media clamoured for publishing and broadcasting rights and the new BBC Third Programme read it on air. It was then repeated shortly afterwards on the Light Programme, to ensure even more people could hear it.
Seventy years on, it has never been out of print.
Peter Curran explores the background to the article and asks why these thirty thousand words have had such an enduring impact.
Presenter: Peter Curran
Readers: Nathan Osgood and Michael Eaves
Cast from a 1948 Third Programme broadcast of Hiroshima: Sheila Sim, Russell Napier, Mary Laura Wood, Alec Mango and Manning Wilson.
With contributions from David Remnick, Professor Jeremy Treglown, Dr Jonathan Hogg and Rachel Cooke.
Producer: Caroline Raphael
A Dora production for BBC Radio 4.
Last on
The article by John Hersey had a massive impact, revealing the horror of nuclear weapons.
Broadcast