Main content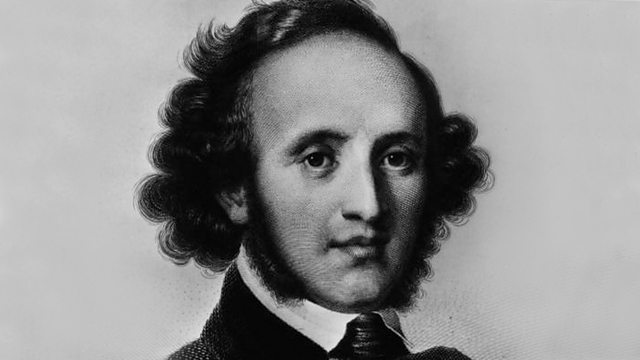 Donald Macleod explores the teenage Mendelssohn's music and sketches from a family holiday in Switzerland.
Donald Macleod places the teenage Mendelssohn's exceptional talent in music alongside his abilities as a keen amateur landscape artist, including extracts from his youthful Octet and Concerto in D minor for strings.
Few of us can readily lay claim to the descriptions polymath and polyglot. Felix Mendelssohn could. A child prodigy, likened by his contemporaries to Mozart, he was an accomplished composer, performer, conductor and musicologist. Beyond music, Mendelssohn was extremely knowledgeable about poetry, classical studies, theology, languages, painting and drawing. Indeed, he enjoyed art so much he continued to produce sketches, drawings and paintings as a pastime almost to the very end of his life. While he died aged only 38 in 1847, in addition to manuscripts, a considerable collection of his artwork has been preserved.
The biggest collection of Mendelssohn's biographical archive resides in the University of Oxford's Bodleian Libraries. This week, with Mendelssohn expert Peter Ward Jones as his guide, Donald Macleod opens up Mendelssohn's sketchbooks to find out what captured the composer's imagination alongside music.
Already making a name as a composer, in 1822 Mendelssohn produced some 40 odd sketches on a three month holiday. Being left behind when the family convoy of carriages set off from Potsdam doesn't appear to have dampened the thirteen year old's spirit. Arriving in Switzerland, Mendelssohn was inspired, as Turner had been before him by the sight of the Rigi Kulm.
You can see sketches and drawings featured in this week's programme on the Radio 3 website.
Songs without words, Book 1, Op 19, No 1
Martin Jones, piano
Octet (Scherzo)
Daniel Hope, Lucy Gould, Sophie Besançon, Christian Eisenberger, violins
Pascal Siffert, Steward Eaton, violas
William Conway, Kate Gould, cellos
String Symphony No 6 in E flat major
Amsterdam Sinfonietta
Lev Markiz, conductor
Piano Quartet in C minor, Op 1 (4th movement)
Schubert Ensemble
Concerto in D minor for violin, piano and strings (1st movement)
Polinka Leschenko, piano
Richard Tognetti, violin
Australian Chamber Orchestra.
More episodes
Previous
You are at the first episode