Main content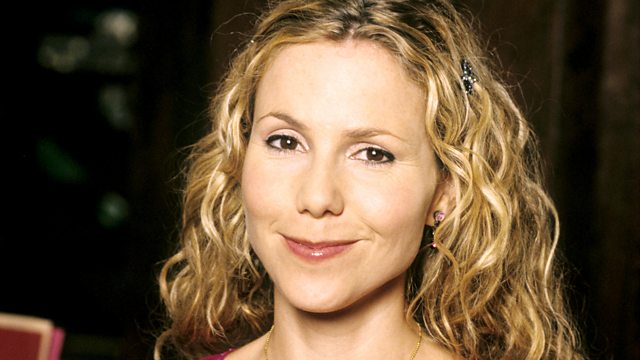 Monday - Sarah Walker with Sally Phillips
With Sarah Walker. Including My Favourite English Idylls; Music in Time: Renaissance; Proms Artist of the Day: pianist Louis Lortie, featured in Chopin's Scherzo No 4 in E, Op 54.
9am
My favourite... English Idylls
This week Sarah chooses a selection of pieces that are perfect for summer - English Idylls. Usually inspired by landscape or folk traditions, they tend to be a wistful and melodic reflection of pastoral or rural life. Sarah has lined up a selection of some of the best, by composers including Arnold Bax, George Butterworth, Gustav Holst, Percy Grainger and Frederic Delius.
9.30am
Take part in our daily musical challenge: identify a piece of music played backwards.
10am
Sarah's guest is the actress Sally Phillips. Famous for her roles in Miranda, the Bridget Jones films and Clare in the Community and Talking to Strangers on Radio 4, Sally will be sharing a selection of her favourite classical music including works which recall her upbringing in the Middle East and pieces which she discovered from playing the flute, including works by Saint-Saëns, Smetana, Rachmaninov and Cecile Chaminade. Sally is Sarah's guest every day at 10am.
10.30am
Music in Time: Renaissance
Sarah places Music in Time. Today we scroll back to the Renaissance and the time of Elizabeth I, when puritanism was a major religious force. Thomas Tallis reflected this in music such as the collection of nine Tunes for Archbishop Parker's Psalter. These hymns, written in a pared-down style were considered particularly appropriate for religious worship.
10.45am
Sarah's Proms artist of the day is the French piano virtuoso Louis Lortie, who is performing music by Liszt, Poulenc and Fauré in today's Chamber Prom from the Cadogan Hall. This morning, Sarah features Lortie in the music of a fellow Frenchman, with whom he has become closely identified, Frederic Chopin.
Chopin
Scherzo No.4 in E major, Op.54
Louis Lortie (piano).
Music Played
PROMS ARTIST OF THE DAY: LOUIS LORTIE

MY FAVOURITE...ENGLISH IDYLLS

SALLY PHILLIPS' CHOICE NO.1

SALLY PHILLIPS' CHOICE NO.2

MUSIC IN TIME: RENAISSANCE

PROMS ARTIST OF THE DAY: LOUIS LORTIE
Recording Rewind
The music played:
Beethoven 
Egmont Overture
Chamber Orchestra of Europe
Nikolaus Harnoncourt (conductor)
TELDEC