Main content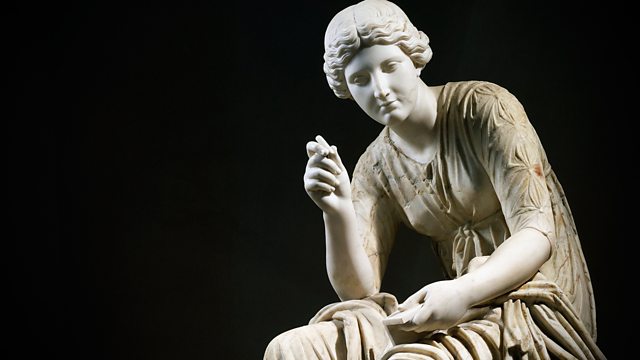 Award-winning singer-songwriter Kathryn Williams describes how Sylvia Plath inspired an entire album.
My Muse: in the first of a 3 part series artists describe the artists that inspire them. The award winning singer songwriter Kathryn Williams was motivated to write an entire album, Hypoxia, by the work of the poet Sylvia Plath.
Kathryn was commissioned to write some songs for the Durham Book Festival to mark the 50th anniversary of Sylvia Plath's death and the publication of her novel, The Bell Jar. She wanted to write something that got away from the popular tragic image of Sylvia Plath who killed herself at the age of just 30. Instead Kathryn wanted to focus on the writing. Plath is considered one of the greatest poets of the 20th century.
Once the commission was over Kathryn couldn't stop writing and decided these songs would be her next album. She got stuck and called on the singer songwriter and producer Ed Harcourt for help, who we hear from in the programme. Kathryn also speaks to Andrew Wilson author of Mad Girl's Love Song, a biography of Plath's early life. They meet at Parliament Hill Fields, one of the many places in England that inspired Plath. Another is Hardcastle Crags in West Yorkshire where Kathryn goes on a walk with the poet Sarah Corbett, author of And She Was. For the first time - and amidst cracking thunder - Kathryn visits the grave of Sylvia Plath along with Gail Crowther, author of The Haunted Reader and Sylvia Plath.
Kathryn wants to concentrate on Plath's work, not her death, so ends with Deryn Rees-Jones, also a poet and a critic and Professor of Poetry at Liverpool University, where a collection of some of Plath's manuscripts are held.
Producer: Nicola Swords, BBC Radio Production North.
Last on
Broadcasts