Main content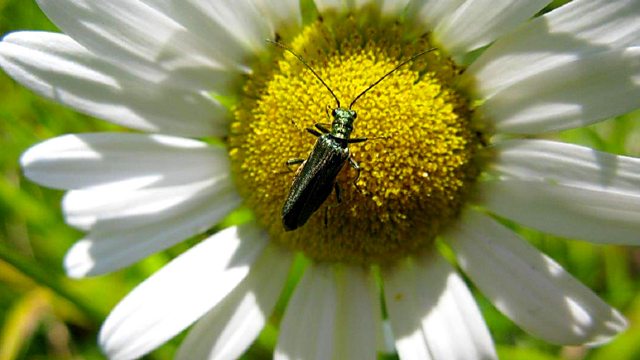 The Ways of the Wasp
Chris Packham relives programmes from the Living World archives. In this programme recorded in 2000, Lionel Kelleway is in search of wasps.
Chris Packham relives programmes from The Living World archives.
For many I suspect the sting of a yellow and black banded wasp is the first thought when confronted with these fascinating aerial predators. But as entomologist Tom Ings explains to Lionel Kelleway in this programme from 2000, wasps are more often benign and beneficial than people realise. There are many wasp species in the UK and to fins some of them Lionel and Tom head to a Bristol garden. Quickly come across a number of wasp species, and a few we may think of as wasps but are not. In doing so Lionel discovers wasps are more beneficial than first thought and play a vital role in controlling predators. Later, heading indoors, Lionel receives a timely piece of advice as he peers into a very active wasp nest in the roof space. Don't poke it with a stick.
Producer Andrew Dawes.