Main content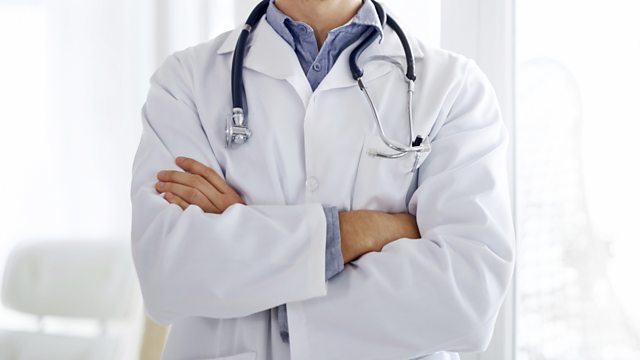 NHS restructuring, Driving test delays, Paralympic cheats
Plans to save the NHS cash could lead to the closure of A&Es - just how can the NHS find the £22 billion it needs?
Just how can the NHS find the £22 billion it needs to save by 2020/21? One proposal involves a big restructuring that could the mean the closure of services like GP practices, hospital wards and A&E departments in England. The NHS says the new Sustainability and Transformation Plans - or STPs - being drawn up in 44 areas are designed to improve patient care. But campaigners argue the plans are being rushed through, and patients may not have time to object to closures in their local services. You & Yours speaks to the man who's advised both David Cameron and President Obama on healthcare policy.
There's a shortage of driving examiners which is leading to delays of up to four months for people wanting to take their test. The man who taught the singer Adele to drive tells us it's because the job is boring and poorly paid. And there's another problem - they're retiring as quickly as the Government can recruit them. You might have thought becoming an examiner was the pinnacle of the career, so why don't people want to do the job?
Here's an investment opportunity from the States that you probably haven't thought of - sneakers, or as we call them, trainers. One pair has fetched $17,000, but they have to be unworn and still fresh in the box. But is it just a matter of time before the sole falls off the bottom of the market?
And if you thought it was just Russian athletes who stand accused of cheating at the Paralympics, think again. Peter White meets the Chief Medical Officer of Team GB in 2012 to find out some of the ways Paralympians get one over on their rivals - and they involve gamesmanship and outright cheating.
Chapters
NHS 1

Plans are being drawn up to cut NHS services across England.

Duration: 06:11

Heir Hunters

New code of conduct to stop scammers swindling people out of their inheritance

Duration: 03:38

Paralympics Doping

Peter White investigates the extent of doping in paralympic sport

Duration: 06:57

Parks

Parks and open spaces are under threat as councils look to sell them off to raise money

Duration: 07:18

Sneakernomics

Forget wine and art - the latest market for investors is brand new trainers

Duration: 05:27

Driving Tests

There are delays for tests until Christmas in some areas

Duration: 03:33

NHS 2

Plans are being drawn up to cut NHS services across England

Duration: 05:51