Main content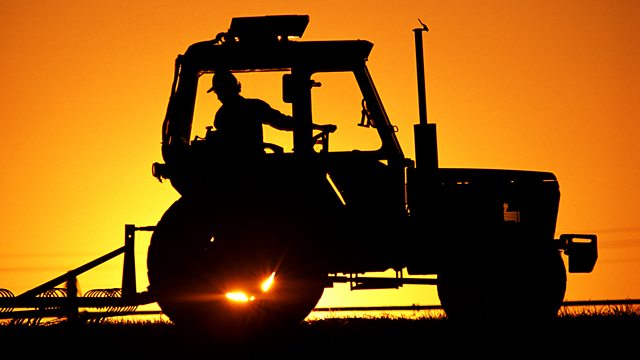 Wave energy, Plum harvesting and a traditional harvest supper
Wave energy, plum harvesting and a traditional harvest supper. Presented by Caz Graham.
A new project at Plymouth University is looking at how to harness the power of storms at sea for a positive outcome, not just to create electricity but also act as a coastal defence at the same time. Their coastal laboratory can generate conditions in the sea to test different structures in different wave conditions - and their latest invention is the Wave Cat. BBC Weather's Nick Miller finds out more.
As a nation we eat around eighty thousand tonnes of plums every year and the industry is valued at £60million pounds. But only 15% of these plums are produced within the UK - and although we do seem to love plums - the British growing industry has suffered a decline over recent years. Growers in Pershore, in Worcestershire, are doing their best to buck this trend - re-planting orchards with both heritage and new varieties of plum. It's the Pershore Plum festival this weekend, and Emily Hughes went to Walsgrove Plum Orchard to find out more.
All this week we're following the harvest. Getting that harvest in is completely weather dependent. So when it's dry, farmers will work well into the night to get the job done. There's usually no time to travel home for dinner so it's generally taken out to the fields. Philippa Hall has been to a family farm in Bedfordshire to meet farmer's wife, farm secretary and, at this time of year, cook - Frances Woods.
Presented by Caz Graham and produced by Emily Hughes.