Main content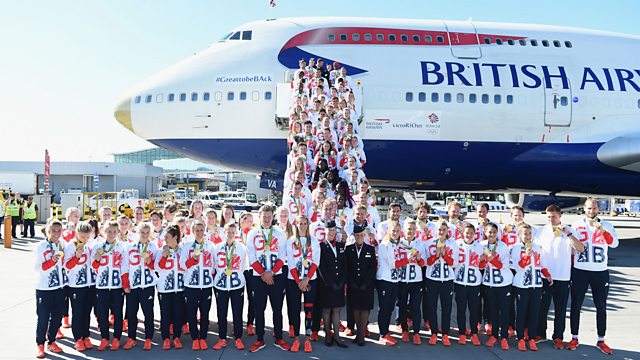 Olympics v Brexit coverage, Diversity monitoring, Gawker closes, New series Gangland
Olympics v Brexit coverage, diversity monitoring, why the closure of Gawker threatens press freedom, and ethical questions of new series Gangland.
The start of this summer witnessed some of the most significant political events in recent history, with media headlines about Brexit dominating every news bulletin. However, the news agenda quickly switched to the Olympics and the dominance of the British team. So was this switch justified, or does it highlight an imbalance in news coverage? Joining Paddy O'Connell to discuss is Rod Liddle, Associate Editor of the Spectator and Peter Hitchens columnist for the Mail on Sunday.
The issue of diversity in broadcasting has received much focus this year. Today finally sees the launch of 'Diamond'; an industry wide monitoring project backed by the BBC, Channel 4, ITV, Sky, and Channel 5. Amanda Ariss, Executive Director of Creative Diversity Network which has set it up explains how this new system will work and what they hope it will achieve.
Gawker.com, the flagship site for Gawker Media, closed on Monday after 14 years. Gawker Media was pushed into bankruptcy after losing a lawsuit filed by wrestler Hulk Hogan. Max Read former editor of Gawker, and now senior editor at New York magazine, shares his concern about how the case threatens press freedom.
A new Channel 5 two part series claims to offer 'unprecedented access to London's street gang culture'. In 'Gangland', subjects are free to tell stories of drug dealing and violence, unchallenged, in their own words. But the method used to achieve this - namely, "camera dropping", where subjects pick up equipment and film their own material - raises questions about the credibility of sources. Steve Hewlett talks to producer Paul Blake about the ethical questions he asked when making this film
Producer: Katy Takatsuki.
Chapters
Diamond diversity project launches

Amanda Ariss, Executive Director of the Creative Diversity Network

Duration: 05:12

Olympics v Brexit coverage

Peter Hitchens of the Mail on Sunday, Mail online and Rod Liddle from The Spectator.

Duration: 07:38

Channel 5's Gangland

Paul Blake, managing director of Maroon Productions

Duration: 08:39

Gawker closes

Max Read, former editor of Gawker

Duration: 05:12
Become a TV mogul and get rich
A celebration of Steve Hewlett, presenter of The Media Show