Main content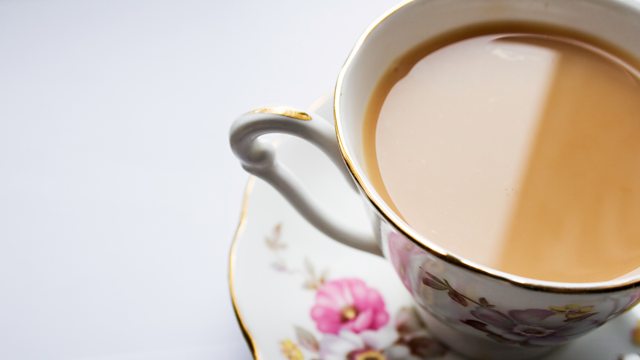 Retirement home exit fees, The future of tea
City centre living is making a comeback among young professionals - now they're opting to stay in the city centre even when they have children. Plus, retirement home charges.
Owners of retirement flats and their families are being caught out by unexpected charges. Leases for retirement flats and bungalows often include fees that have to be paid even when they're empty and restrictions on letting and selling them on. Penelope Garnham wrote to us about it. In 2007 her mother who was 91 sold a terraced house in Bradford for £125,000 and bought a flat in a retirement complex for the same price. She left it to Penelope and her brother when she died in 2012. Penelope tells us what happened then.
Imagine arriving at the airport to be told that the flight you've been booked on, doesn't actually exist. This was the dilemma faced by Richard Purcell and his partner Rehana. The couple had booked their holiday with online booking agency Opodo, travelling from Bristol to Jersey and back. On their return, the couple were told that not only did their flight not exist, but BMI Regional, the airline they were supposed to fly with, hadn't flown from Jersey airport in 6 years. So what went wrong?
City centre living seems to be making a comeback, and it's being driven not by young professionals, but by families. Manchester city council says it's added the equivalent of 50 new primary school classes since 2010 to cope with the increase in the urban population. Andrew Fletcher's been finding out why young families are shunning the suburbs and setting up home in the city.
Chatbots are robots that communicate with you - usually over the internet. They're all the rage at the moment with companies including Facebook and Microsoft investing heavily in chatbots. Joshua Browder from London knows all about them. He's designed an online chatbot lawyer called DoNotPay to help people fight unfair parking fines. It's free to use and he says it's helped 160,000 people to appeal against parking penalty notices in the UK and in the United States. Joshua is 19. He's studying Economics and Computer Science at Stanford University in California and he stayed up late to tell me about the chatbot he invented.
And gazing into the tea leaves. What do we see? We see the rise of the Tea Total bar and future of the humble cuppa.
Producer: Maire Devine
Editor: Chas Watkin.
Chapters
Microbeads

Should there be an international ban on the use of plastic micro-beads in cosmetics?

Duration: 06:36

Retirement Home Hidden Charges

The Law Commission is drawing up a single code of practice for sale of retirement flats

Duration: 06:09

Opodo

Couple book flights through Opodo but on their return are told their flight doesn't exist

Duration: 07:12

Urban Living

Manchester City Council is building new schools to cater for a growing urban population

Duration: 07:06

Chatbot Lawyer

Joshua Browder has invented a chatobt giving legal help to people appealing parking fines

Duration: 03:45

Future of Tea

Ranges of "remedy" teas enriched with vitamins and medicines are coming on the market

Duration: 07:21