Main content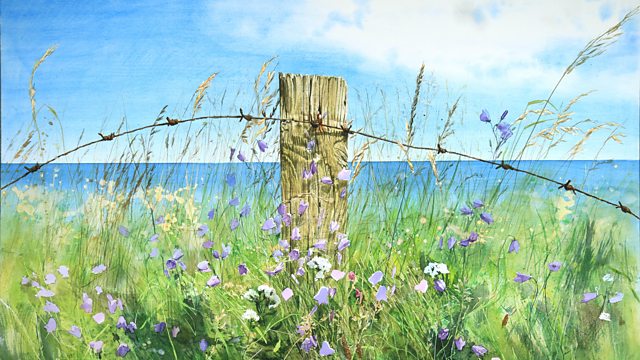 Jenny Matthews, Older women in the workplace, A woman as UN Secretary-General
Jenny Matthews, Scottish watercolour artist, talks about her new exhibition. The campaign for the first female General-Secretary of the UN. Plus, older women in the workplace.
Jenny Matthews, award winning, Scottish watercolour artist, talks about her new exhibition which takes place during the Edinburgh festival.
The race to be the next Secretary General of the United Nations is underway with eleven candidates in the frame - five of them woman. Dr Jean Krasno, Chair of the Campaign to Elect a Woman UN Secretary General 2016, takes a look at the female runners and riders - who they are, and their chances of success.
Older women are more and more visible in the workplace. But what challenges do women in their 40s, 50s and 60s face? Are they ambitious? Whether returning from a career break, or looking for a change of direction, we examine how older women can plot their way up the career ladder. Jenni talks to Ann Francke, CEO of the Chartered Management Institute, and Professor Wendy Loretto, Dean of the Business School at the University of Edinburgh.
In today's technological world there's an app for everything - including your time of the month. Period tracker apps are helping women monitor their dates, bleeding length, fertile window and emotional wellbeing - but at what cost? Where is their personal data going? Jenni speaks to Ida Tin, CEO of the app Clue, and technology journalist Cara McGoogan, look at the pros and cons of period trackers.
Zara's story: the third in a series in which women describe how their creativity has helped them deal with serious illness.
Presenter: Jenni Murray
Producer: Jayne Egerton.
Chapters
Five Women Who Could Be The Next UN Secretary-General

Dr Jean Krasno takes us through the runners and riders, and their chances of success.

Duration: 07:00

Watercolourist Jenny Matthews

The award-winning Scottish watercolour artist on her new exhibition

Duration: 06:54

Period Tracker Apps

Period tracker apps are helping women – but where is their personal data going?

Duration: 07:39

Older Women In The Workplace

CEO Ann Francke & Prof Wendy Loretto: How older women can climb the career ladder

Duration: 09:42

Creativity and Illness: Zara's story

Zara Carpenter was born with hypermobility which causes constant and extreme pain.

Duration: 06:40

Creativity and Illness: Zara's Story

Credits

| Role | Contributor |
| --- | --- |
| Presenter | Jenni Murray |
| Interviewed Guest | Jenny Matthews |
| Interviewed Guest | Wendy Loretto |
| Interviewed Guest | Ann Francke |
| Interviewed Guest | Cara McGoogan |
| Interviewed Guest | Jean Krasno |