Main content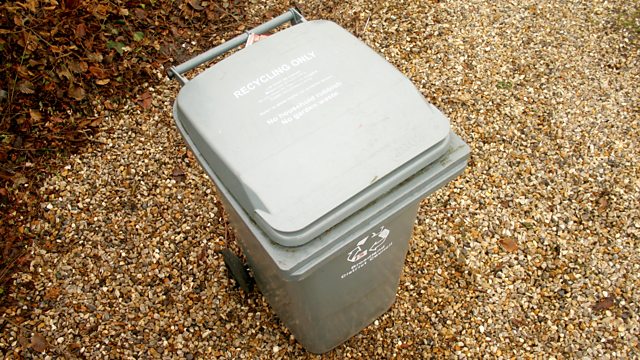 Call You and Yours: Do You Relish Or Resent Recycling?
Consumer phone-in. Listeners' experience of recycling - love it or loathe it.
When it comes to recycling, the rules will differ depending on where you live. Each local council in England will have its own way of recycling. So you might have two bins, three or even four. You might have to pay extra for green waste collections, or pay for special bins.
Experts say this variance has led to confusion about what you should be putting in each bin. Putting the wrong items in the wrong bin causes recyclable material to become contaminated, and can lead to it being rejected, and ultimately ending up in landfill. Figures released today reveal the scale of recycling rejected and sent to landfill in England because it isn't properly sorted.
So we'd like to know if you relish recycling or if you resent it. Maybe you enjoy sorting your rubbish and think you have a responsibility to do it. Or perhaps you're infuriated by all the rules, and don't like doing it. Is your local council particularly good at recycling, or is yours struggling? If you live in Scotland, Wales of Northern Ireland how easy is recycling where you live, tell us how it works. Perhaps you work in the recycling industry or for some other kind of recycling business, we'd like to hear from you too.
E-mail us - youandyours@bbc.co.uk. Remember to give us a phone number so we can call you back.