Main content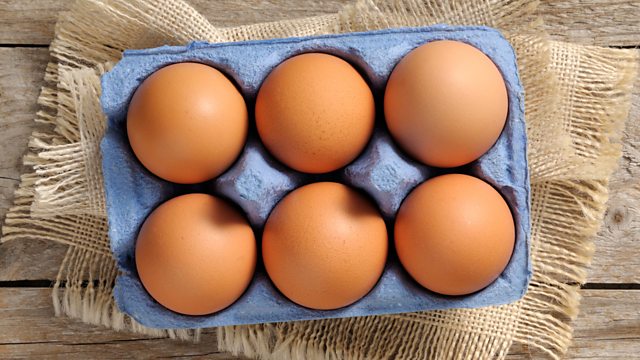 Caged hens, Tiger stores, CD and vinyl box sets
Winifred Robinson visits a modern caged poultry farm as more supermarkets say they'll phase out eggs from caged hens. And she hears from the boss of the Tiger stores brand.
Sales of organic and free range eggs are rising. And more supermarkets are saying they plan to stop selling eggs from caged hens. Winifred Robinson's been to see for herself what a modern caged hen farm is like.
The boss of Tiger stores tells us why he thinks Denmark has the answer for the British high street.
And they can cost hundreds of pounds but what makes the perfect CD or Vinyl deluxe box set?
Chapters
Cosmetic Ratings

Poor cosmetic surgery clinics could be named and shamed under new plans

Duration: 04:47

Caged Hens

What does the future of the caged hen industry hold?

Duration: 07:49

Degree Apprenticeships

A report on degree apprenticeships and the number of them on offer

Duration: 06:55

Super Deluxe Box Sets

We look at whether special re-releases are worth paying hundreds of pounds for.

Duration: 08:27

BBC Licence Fee Changes

Next month you'll needTV Licence to download or watch BBC television on the iPlayer

Duration: 04:19

Tiger Stores

The boss of Tiger on why he thinks Denmark has the answer for the British high street

Duration: 05:36