Main content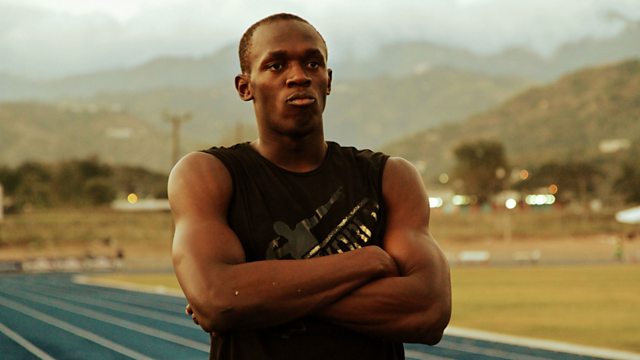 Does God mean gold, Eruv opposition, Church clown
Sunday morning religious news and current affairs programme, presented by Caroline Wyatt.
One feature of Usain Bolt's track appearance generally overlooked by sports commentators are his expressions of faith. Does Britain have a problem with religion in sport? Dr Nick Watson and Dr Brian Hennings discuss with Caroline Wyatt, on the last day of the Rio Olympics.
Caroline Wyatt talks to the Baptist Pastor, Evan Mawaire, who's taking on the Mugabe regime in Zimbabwe.
This year marks the 500th anniversary of the year that Martin Luther lit the spark that led to the Reformation. Rosie Dawson reports from the place where it all began - the German town of Wittenberg.
"Clowning is about comedy and tragedy, death and resurrection." The only Church of England priest who was also a professional clown, Roly Bain, passed away this week. We reflect on his unique ministry.
Kevin Bocquet reports on why a planning application for an Eruv in a usually quiet South Manchester suburb is facing opposition when it is something that works well in other parts of the country.
A cave on the uninhabited Puerto Rican Island of Mona has revealed new insights into the religious dynamics between the indigenous population and European colonisers. Dr Alice Samson tells Caroline Wyatt about her explorations in the caves.
Simon Loveday talks to Caroline Wyatt about his new book and self-proclaimed labour of love, "The Bible for Grown Ups".
Editor:
Christine Morgan
Producers:
Catherine Earlam
David Cook.
Clips

Chapters
Zimbabwe Pastor

Pastor Evan Mawaire talks about why he is taking on the Mugabe regime in Zimbabwe.

Duration: 05:39

Wittenberg

Rosie Dawson reports on the 500th anniversary Martin Luther igniting the Reformation.

Duration: 06:47

The Bible for Grown Ups

Simon Loveday talks about his new book "The Bible for Grown Ups".

Duration: 04:32

Church Clown

Tribute to Roly Bain the Church of England priest who was also a professional clown.

Duration: 03:52

Mona Caves

Dr Alice Samson discusses her explorations in the Mona caves.

Duration: 04:10

Manchester Eruv

Kevin Bocquet reports on the dispute over a Manchester eruv.

Duration: 08:52

Religion and Sport

Should athletes 'do God'? Dr Nick Watson and Dr Brian Hennings discuss.

Duration: 08:58