Main content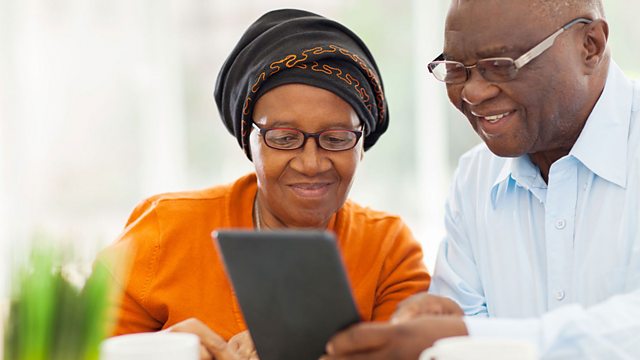 Sixties and Beyond
Louise Cooper examines the financial dilemmas faced by retirees today.
In a four-part series, Louise Cooper considers the financial and emotional dimensions to the most important decisions we make in our lives.
Life expectancy at birth and at age 65 has been increasing steadily for the past four decades.
This demographic success story brings its dilemmas for today's retirees: how to plan for a retirement that could easily last 20 years, and how to find enough money for expensive care fees.
Louise talks to some of today's over-60s about the pressures and uncertainties of planning for retirement.
Presenter:Louise Cooper
Producer: Ruth Alexander
Editor:Andrew Smith.