Main content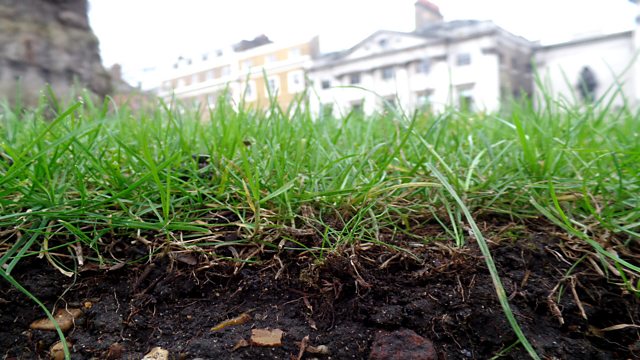 Grass Roots: The Impact and Influence of 'People's' Movements
Bridget Kendal explores different grass roots movements in South Africa, the United States and Latin America with S'bu Zikode, Prof Joe Foweraker and Gene Sherman.
How have grass movements have evolved and how are they responding to a world where there is increased democracy but increased challenge too. Looking at a shack dwellers movement in South Africa, rights organisations in Latin America and the Maker Movement in the United States, Bridget Kendall and guests explore how grass roots groups are working today and how they may develop in the future with S'bu Zikode, Professor Joe Foweraker and Gene Sherman.
Photo: Grass Roots (credit: Shan Pillay).
Joe Foweraker
Joe Foweraker is an Emeritus Fellow of St. Antony's College, University of Oxford, and an Honorary Professor at the University of Exeter. He was Oxford's first Professor of Latin and American Politics.

In a past life he spent many years of fieldwork in Brazil, Spain and Mexico. More recent years have been dedicated mainly to comparative research on democracy. Joe Foweraker seeks to "assess the impact of grassroots pressure on policy formation and institutional reform that can improve the quality of life for the poor and socially deprived peoples of Latin America."
Gene Sherman
Entrepreneur Gene Sherman is Founder and CEO of Vocademy.

In 2012, he decided to set up Vocademy - a project which came to fruition when the first Vocademy opened in 2013. Vocademy is part of a wider Makers' movement which is gaining popularity in the USA.

Gene has more than 30 years' experience in machining, manufacturing and 3D design. Gene says  "After 25 years in industry, helping/training hundreds of manufacturing companies and  designing/machining/fabricating dozens of products, I have decided to share my knowledge and experience", and ultimately describes himself as "Maker of Things".
S'bu Zikode
S'bu Zikode was born in the village of Loskop in 1975 and grew up in the town of Estcourt in the midlands of KwaZulu Natal in South Africa. He was raised by a single mother working as a domestic worker.

He is a founding member of the of Abahlali baseMjondolo movement – an organisation defending the rights and interests of South Africa's poor and marginalised shack-dwelling population. S'bu aims to make the South African government understand what S'bu sees as the real issues for shack-dwellers and South Africa's urban poor.