Main content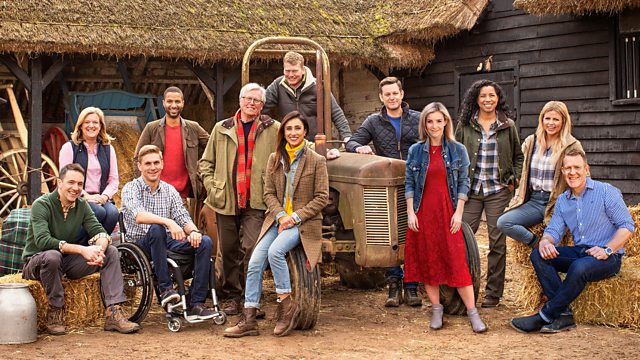 Island Life Compilation
Anita heads to the tiny Scottish island of Kerrera, where she joins the postmaster on her daily round and helps the shepherd round up her sheep.
Countryfile is on the tiny Scottish island of Kerrera. Sitting just half a kilometre from the mainland but a world away from the hustle and bustle, Kerrera is the archetypal Scottish Island. There are rugged cliffs, wide-open beaches and remote farmsteads.
Anita spends a day getting to know the locals and getting under the skin of island life. She joins postmaster Gill Vollum as she goes about her daily round - not easy when there's only one half-finished road on the island. She helps shepherd Sheila McGregor round up her sheep and hears that all the farms on Kerrera are run by women. And she stops for a welcome cup of tea at the tea room that serves as the community hub. Anita meets owners Aideen Gallagher and Martin Shields who quit busy jobs on the mainland and finds out what living the island dream is like for them.
Anita is on Kerrera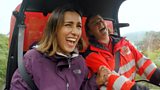 Anita Rani helps deliver post for the day, journeying to the far corners of the island.  She then helps  post lady Gill, as she returns to her day job of sheep farming. Kerrera is quite different in that all of the island's farmers are women. It also has one of the youngest and fastest growing populations of any UK island and has a great community spirit. At the heart of the island is the tearoom, where Anita meets some of the newest residents and helps prepare for the lunchtime rush.
Adam and the Wild Cattle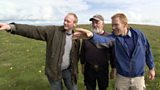 Adam Henson keeps all sorts of rare breeds on his farm but this week he's hoping to see some you definitely won't find in the Cotswolds. Adam heads to Orkney to visit the deserted island of Swona, home to a rare herd of wild cattle. They're the descendants of livestock once farmed on the island. But these days they're not used to human contact and Adam has to give them a wide berth. Then, back on the farm, Adam checks on his own troublesome bull – new arrival 'Cracker'.
Guernsey tomatoes with Ellie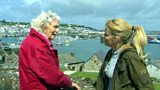 Ellie Harrison heads to Guernsey to discover the island's long history of growing tomatoes, which has all but died out. The effect of the second world war on the farming community was devastating, with the German occupation having lasting effects. Only today is the tomato industry finally witnessing resurgence.
Kelp farming on Rathlin with John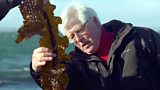 John Craven finds out about Rathlin Island's kelp industry and what it's like living in this rural landscape. At just 6 miles long and 1 mile wide, the island supports a spectacular underwater forest of seaweed. Its value to wildlife is widely known, but only recently have people begun to see kelp as an amazingly nutritious source of food and as such it's now being farmed professionally.
Learn more about Rathlin Island
Ellie is in Shetland hunting for otters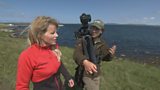 Ellie is off to Shetland, about 100 miles off the Scottish mainland. On the island of Fetlar Ellie goes in search of the one of the UK's most timid of animals, otters. Behaving differently to otters in the rest of the UK, these ones are out in the daytime instead of the night, allowing a rare glimpse of these amazing animals in all of their glory.
Matt is Kiwi farming in Anglesey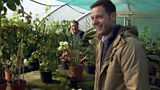 Matt Baker is in Anglesey looking at produce of a more unexpected variety, exotic fruit. Kiwis, lemons and bananas are all grown in polytunnels in an effort to produce enough fruit to support a thriving jam business. The mild climate makes the chance of frost low, so plants which would otherwise die in other parts of Britain are thriving here. 
Helen is on Bardsey Island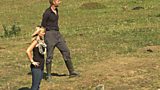 Helen Skelton braves the tides around Llyn, North Wales to visit the legendary island of Bardsley with more than 20,000 saints. Although tranquil and small, it's still a working island, with 10 inhabitants. Stocking up supplies for winter is an essential part of keeping people comfortable. And if that's not enough, self-sufficiency is also key to a happy island life.
Credits
| Role | Contributor |
| --- | --- |
| Presenter | Anita Rani |
| Executive Producer | William Lyons |
| Series Producer | Joanna Brame |