Main content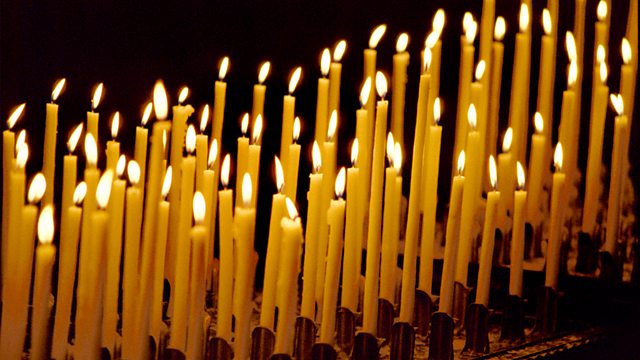 20/08/2016
A spiritual comment and prayer to begin the day with Shaunaka Rishi Das, Director of the Oxford Centre for Hindu Studies.
A Precious Moment
Good Morning. In April 1993 I was in Berlin travelling on the S-Ban subway train. It was one of my first visits to Germany and although I was there to teach, I also wanted to learn something of the German people. I turned to the person beside me on the train and I asked how many stops it was to Potsdamer Platz.
The elderly, cultured lady I turned to was initially reserved but, in perfect English, warmed to discussion about modern times, the values of former times, and the changing face of the city. I found that we shared similar understandings. It was a warm and friendly encounter.
With a smile she asked me what my occupation was. I replied that I was a Hare Krishna priest.  Very subtly her frame stiffened. An imperceptible curtain crossed her face. Her reserve had returned. She was of a generation where to be a Hare Krishna was just too different, too outside the norm. But then she surprised me, suddenly, pulling us both back to my initial question, she took her subway map out of her bag, and explained to me which stations I had to pass, she pressed it into my hand, saying, "You will need this."  I looked at the map and saw that it was dated 1988. She'd obviously had it for years. So I tried to argue, "No, no, please you keep it". She looked me in the eyes and insisted, "I want you to have it". 
I received her gift, and I have it to this day - a precious memento of a moment of change.
My dear Lord, I did learn. This lady taught me the value of precious moments; a moment beyond prejudice; a moment beyond the norm; a moment of kindness and of affection. Hare Krishna.