Main content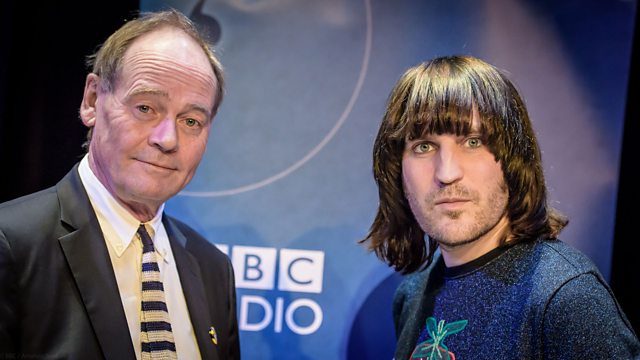 John Lloyd and Noel Fielding are joined by comedian Vic Reeves, pheromones expert Dr Tristram Wyatt and the author, historian and TV presenter Professor Kate Williams.
This week, the Professor of Ignorance John Lloyd and his curator Noel Fielding welcome:
Vic Reeves, the comedian, artist and game show host whose credits include Vic Reeves Big Night Out; The Smell of Reeves and Mortimer; Bang, Bang, It's Reeves and Mortimer, Randall & Hopkirk (Deceased); Catterick; House of Fools; and Shooting Stars. Vic also is the author of Vic Reeve's Vast Book of World Knowledge and presented Vic Reeves' Pirates - a six-part documentary on West Country pirates.
Dr Tristram Wyatt, Senior Research Associate and Emeritus Fellow at Kellogg College, Oxford whose main areas of interest are the evolution of pheromones and animal behaviour.
His TEDx talk on the 'Smelly Mystery of Human Pheromones' has had over a million views and the transcripts have been translated into 24 languages.
Professor Kate Williams, who co-presented BBC Two's Restoration Home, presented Young Victoria for BBC Two commentated for the State Opening of Parliament, the Diamond Jubilee and the Royal Wedding as well as covering the Olympic Opening Ceremony for BBC News. She was the resident historian on Radio 4's The Rest is History with Frank Skinner and is a regular guest panellist on BBC Two's Insert Name Here.
This week, the Museum's Guest Committee appreciate a pale bird that fakes injury to protect its young; a childishly photoshopped picture that fooled Conan Doyle; and a faint smell that may or may not exist, but (if it did) might drive you wild.
The show was researched by Mike Turner and Anne Miller of QI.
The producers were Richard Turner and James Harkin.
It was a BBC Studios Production.
Credits
| Role | Contributor |
| --- | --- |
| Presenter | John Lloyd |
| Presenter | Noel Fielding |
| Panellist | Vic Reeves |
| Panellist | Tristram Wyatt |
| Panellist | Kate Williams |
| Producer | Richard Turner |
| Producer | James Harkin |