Main content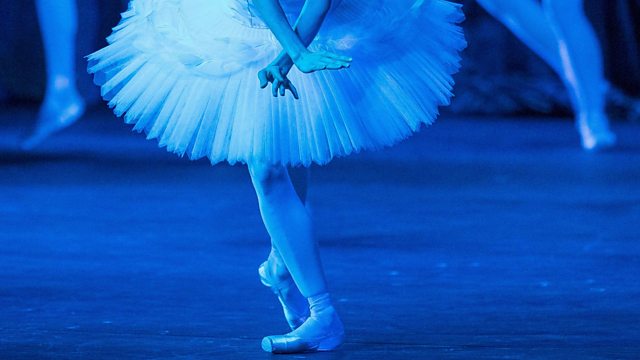 Looping Swans
Tutus, tanks and Tchaikovsky. Swan Lake's strange pas de deux with the fate of Russia, as tanks rolled into Moscow during the coup of 19 August 1991.
When tanks rolled into Moscow on 19 August 1991 during a dramatic anti-Perestroika coup by Soviet hardliners, the USSR's state-controlled airwaves offered a curious response - a continuous loop of Tchaikovsky's Swan Lake. Ballet, of all things, served as balm for the revolution underway.
Yet most Soviets weren't fooled. A series of deaths by recent Soviet premiers - all greeted by broadcasts of the regime's beloved Swans on television - had taught Russians to view Tchaikovsky's classic as far more than art. It was a harbinger for political wrangling deep inside the Kremlin. Amid the dancing and pirouettes on a grainy screen, Russians saw hidden choreography affecting their lives and country. Tchaikovsky's swans had become canaries in the coalmine, sparking mass protests that brought an end to the Soviet empire.
A quarter of a century on, this programme traces the strange and elaborate pas de deux between Tchaikovsky's ballet classic and the Russian psyche - revealing how a work considered a flop upon its premiere emerged as a powerful instrument of Soviet propaganda, and - later - a soundtrack that failed to disguise impending political turmoil.
A mosaic of Russian voices recall their impressions of the swans through a richly layered tale of 'looped reporting' and encounters, rare archival audio, contemporary interviews and digital mash-ups to chronicle how Swan Lake has shaped the history of modern Russia and - even now - emerged as a powerful political meme in the Putin era.
With Swan Lake loops by Rombix and Intro Music by Tony Higgins - You Can Calmly Put This Thing Together (Piece By Piece), available from the Free Music Archive.
Produced by Charles Maynes and Cicely Fell
A Falling Tree production for BBC Radio 4.
Last on
Broadcast