Main content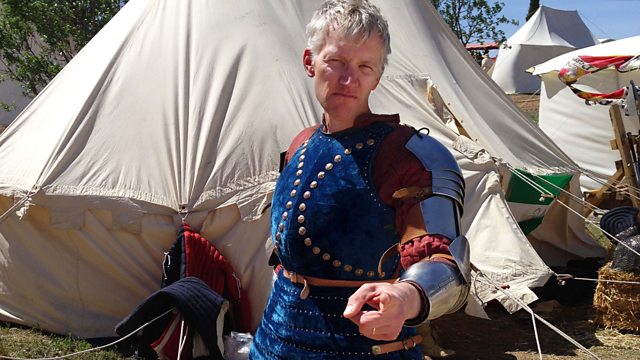 16/08/2016
Piers, Parks and Pies - Brighton's latest seaside attraction and its links to the past; why Lancelot Brown was so capable; and William Sitwell on the genius of Lord Fred Woolton.
Helen Castor is joined by the architectural writer and cultural commentator Travis Elborough and garden historian Deborah Trentham.
Tom Holland takes a ride on Brighton's new attraction, the British Airways i360, and is joined at 450 feet by Professor Fred Gray to gain new insight into the history of seaside attractions. Surprisingly, the new doughnut on a stick (as locals are describing it), offers similar experiences and challenges to those of the West Pier which opened 150 years ago.
In Norfolk, Radio 4's organic gardening legend Bob Flowerdew gets to grips with a character who, on the face of it, is his horticultural opposite. Lancelot 'Capability' Brown was born 300 years ago and Bob visits one of his masterpieces - Kimberley Hall - to ask landscape historian Professor Tom Williamson where the neatness and order of the English country house came from and what it was supposed to do for those who lived with it.
We continue our series of forgotten history heroes as food writer William Sitwell nominates the man who became famous for his pie but who also kept Britain fed during World War 2 - Lord Fred Woolton
A Pier production for BBC Radio 4.
Last on
Bob Flowerdew and Professor Tom Williamson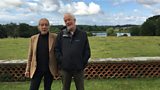 Bob Flowerdew and Professor Tom Williamson at Kimberley Hall near Norwich.
More information
Helen Castor and her guests explore the stories that are Making History.
Today, Helen is joined by the historian of gardens, Deborah Trentham http://www.thegardenhistorians.co.uk/  and the author Travis Elborough https://traviselborough.co.uk/
Capability Brown
To celebrate the 300th birthday of the man who led a revolution in the back yards of the aristocracy, Radio 4's gardening guru, Bob Flowerdew, joined landscape historian Professor Tom Williamson from the University of East Anglia on the terrace at Kimberley Hall in Norfolk – which got the Capability Brown touch in 1778
Image 1 - Bob Flowerdew and Professor Tom Williamson at Kimberley Hall near Norwich.
Useful Links
University of East Anglia https://www.uea.ac.uk/history/people/profile/t-williamson
Capability Brown  http://www.capabilitybrown.org/
The Telegraph  http://www.telegraph.co.uk/gardening/gardens-to-visit/everything-you-need-to-know-about-capability-brown/
Further Reading
Brown, D., Williamson, T.
Lancelot Brown and the Capability Men: Landscape revolution in eighteenth-century England
Reaktion Books 2016
ISBN 9781780236445
Travis Elborough,
A Walk in the Park.
Jonathan Cape 2016
ISBN 978-0224099820
Seaside Attractions
David Marks and Julia Barfield the brains behind the London Eye have now designed something to be known as the British Airways i360. It's been built where people could once access Brighton's famous West Pier. It's a futuristic structure which incorporates a glass viewing pod rising up a 500ft concrete tower. Tom Holland met with Professor Fred Gray from the University of Sussex and the designers to discover that this new viewing platform comes from a long line of seaside attractions.
Useful Links
British Airways i360  http://britishairwaysi360.com/
Brighton West Pier Trust http://www.westpier.co.uk/
Further Reading
Fred Gray
Designing The Seaside
Reaktion Books 2009
ISBN 9781861894403
Making History Plinth
Food critic William Sitwell, author of Eggs or Anarchy sings the praises of Lord Fred Woolton, Minister of Food in World War Two.
Useful links
The Spectator http://www.spectator.co.uk/2016/06/the-brilliant-businessman-who-made-rationing-work/
Recipe for Lord Woolton Pie  http://www.carrotmuseum.co.uk/woolton.html
Further Reading
William Sitwell
Eggs Or Anarchy
Simon & Schuster 2016
ISBN 9781471151088
Making History is produced by Nick Patrick and is a Pier Production for BBC Radio 4.
Broadcast