Main content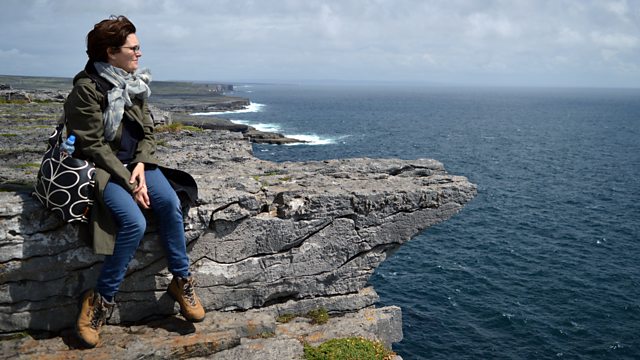 Songs for the Dead
Marie-Louise Muir explores the tradition of Ireland's keening women, who were once paid to cry, wail and sing over the dead at wake houses and funerals.
Keeners were the women of rural Ireland who were traditionally paid to cry, wail and sing over the bodies of the dead at funerals and wakes. Their role was to help channel the grief of the bereaved and they had an elevated, almost mythical status among their communities. The custom of keening had all but vanished by the 1950's as people began to view it as primitive, old-fashioned and uncivilised.
Now, broadcaster Marie-Louise Muir sets out to ask what's been lost with the passing of the keeners.
She travels to Inis Mor, a remote island off the west coast of Ireland, where one of Ireland's last professional keeners - Brigid Mullin - was recorded by the song collector and archivist Sidney Robertson Cowell in the 1950's. Brigid's crackling, eerie evocation of sorrow echoes down the years to capture a tradition in its dying days - a ghostly remnant of another world.
Dr Deirdre Ni Chonghaile is a native of Inis Mor and thinks modern funerals have taken on an almost Victorian dignity in a society that in general has become far less tolerant of extravagant displays of grief. Deirdre believes it was this very extravagance that helped lead to keening's demise. Its emphasis on the body and human mortality was in direct conflict with the notion of a Christian afterlife and the influential role of the keening women may even have been regarded as a threat to the patriarchy of the Church.
As the story of the keeners blends with the waves and winds of Ireland's west coast, Marie-Louise reflects on the passing of this once rich tradition.
Producer: Conor McKay.
Recordings:
Bridget Mullin with Sidney Robertson Cowell, keen performance and conversation.
Smithsonian Folkways, Ralph Rinzler Archives.
Neil O'Boyle, keen demonstration on fiddle.
Irish Traditional Music Archive, Dublin
Eithne Ni Uilleachan, 'Grief'
from the album Bilingua (Gael Linn)
The Gloaming 'The Pilgrim's Song'
from the album '2' (Real World)
Milk Carton Kids 'Wish You Were Here'
(Anti/Epitaph)
Brian Eno 'The Ship'
(Warp)
Last on
Broadcasts