Main content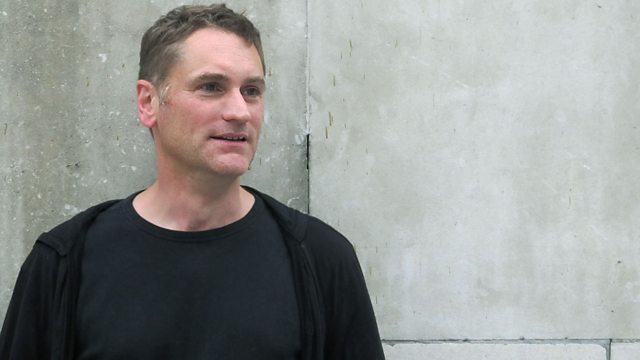 Autonomous cars, Bees and neonicotinoids, Marden Henge, Royal Society Book Prize
How can drivers enjoy the reduced workload of a self-driving car whilst still being alert enough to take control if something goes wrong? Gareth Mitchell investigates.
Ford has just announced that by 2021 it's going to have a driverless car on the road with no steering wheel. It sounds ambitious, since it is the intermediate stop on the road to full autonomy that's raising some of the big research questions at the moment. How can drivers enjoy the reduced workload of automation whilst still being alert enough to take control if something goes wrong? For a drive of the future, Gareth Mitchell went to Southampton University's simulator facility for automated vehicles to meet Professor of Human Factors in Transport, Neville Stanton.
Neonicotinoid pesticides have been used widely in protecting the UK's vast acreage of oil seed rape. Research out this week claims there is a link between 'neonics' as they're known, and waning numbers of bees - with the worst affected populations declining by a third. The study has grabbed the headlines because of its scope - 18 years' worth of observations in the countryside. But how much is the link a cause for concern? Researchers Ben Woodcock and Nick Isaac of the Centre for Ecology and Hydrology discuss the results.
Nestled in the Vale of Pewsey, Marden Henge is an artificial mound considered by archaeologists to be one of the best of the area's neolithic monuments. It represents the missing link between the stone circles at Stone Henge and Avebury. Teams from Reading, Historic England, and other volunteers, have been digging there this summer. Roland Pease has been along to meet them.
And we've the next nomination in this year's Royal Society Science Book prize shortlist: Tim Birkhead's new book, The Most Perfect Thing, all about bird eggs. It covers how they are made, why they are the shape they are, where their patterns come from and much more.
Producer Adrian Washbourne.
Last on
This programme is produced in partnership with The Open University.
Broadcasts

Take the Synthetic Voices and Personality Test
Podcast
Adam Rutherford goes inside science to explore the research that is transforming our world