Main content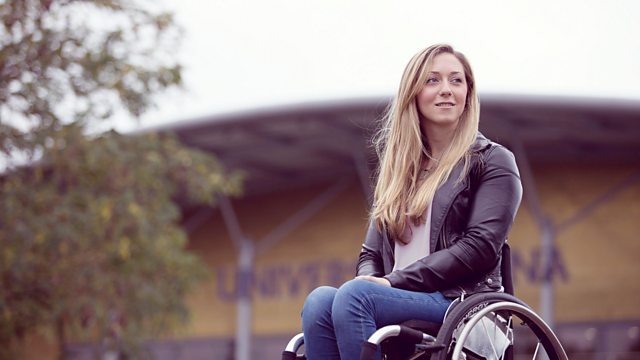 Sophie Carrigill, Tampons in China, ADHD in Women
Sophie Carrigill, co-captain of the Team GB wheelchair basketball team; tampons in China and why most women do not use them; diagnosis of ADHD in women; Marshall Hall.
Chinese Olympic swimming star Fu Yuanhui became a talking point on-line last weekend for breaking a sporting taboo and talking about periods and the use of tampons, which are not widely used in China for cultural reasons. This month an electrical engineer plans to launch China's first domestic tampon brand, but will it be difficult to persuade Chinese women to stop using sanitary pads? Beijing based journalist Hannah Gardner has been following the story.
Team GB is having great success at the Olympics and we still have the Paralympics to look forward to. Jane speaks to Sophie Carrigill, the co-captain of the Team GB wheelchair basketball team, about her hopes for the games before she jets off to Rio.
Marshall Hall saved more people than any other barrister from the hangman's noose. In an age before the internet and Twitter, he was a bona fide Edwardian celebrity and a great champion of women in court. Sally Smith QC, a barrister herself, has written a new biography about the man dubbed 'the Great Defender'
And we discuss the diagnosis of Attention Deficit Hyperactivity Disorder in women. Jane speaks to Dr. Jessica Agnew-Blais from the Institute of Psychiatry, Psychology & Neuroscience at King's College London.
She Leads Africa is a social enterprise offering advice and guidance to young female African entrepreneurs. Since it was founded, SLA has grown into an international initiative, with a particular focus on supporting African women. Now it's in London. Jane speaks to Yasmin Belo-Osagie and Afua Osei, the co-founders of the project.
Chapters
Tampons in China

Why do so few Chinese women use tampons? With journalist Hannah Gardner.

Duration: 06:23

Sophie Carrigill

The co-captain of the Team GB wheelchair basketball team on her hopes for the Paralympics

Duration: 07:30

Edwardian Barrister Marshall Hall

Sally Smith QC, on new biography about the man dubbed 'the Great Defender'.

Duration: 08:30

Adult onset ADHD

Dr. Jessica Agnew-Blais on the topic.

Duration: 07:26

She Leads Africa

Yasmin Belo-Osagie & Afua Osei on helping young female African entrepreneurs.

Duration: 07:26

Attention deficit hyperactivity disorder (ADHD)