Main content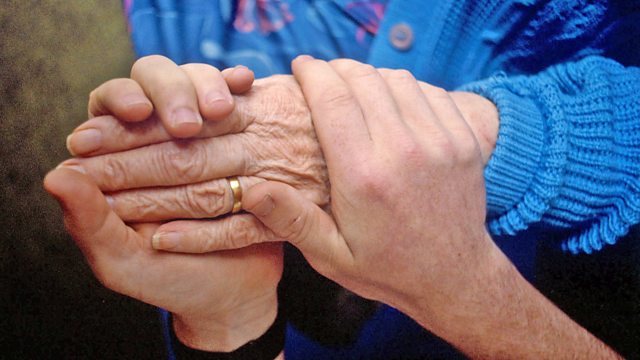 Call You and Yours: How has dementia affected you or someone you know?
Consumer phone-in. New plans are being announced by the Alzheimer's Society and the government to raise awareness of dementia. How has dementia impacted on listeners' lives?
According to the Alzheimer's Society, the word dementia describes a set of symptoms that may include memory loss and difficulties with thinking, problem-solving or language. Dementia is caused when the brain is damaged by diseases, such as Alzheimer's disease or a series of strokes. It's progressive, which means the symptoms will gradually get worse.
The Charity says there are 850,000 people with dementia in the UK, with numbers set to rise to over 1 million by 2025. This will soar to 2 million by 2051, according to experts. Figures also indicate that 1 in 6 people over the age of 80 have dementia and 70 per cent of people in care homes have dementia or severe memory problems.
The Government has already invested £50 million in creating dementia-friendly environments in hospitals and care homes - but today it's announcing further plans to try to build awareness of the disease.
If you've been diagnosed with dementia, what was that like and how has it changed your life? Perhaps you've got a relative who's been diagnosed with dementia, tell us what impact it's had on them, what treatment is available and what care they receive. Maybe you work with people who have dementia or run a support group - we'd like to hear from you too.
Last on
Broadcast