Main content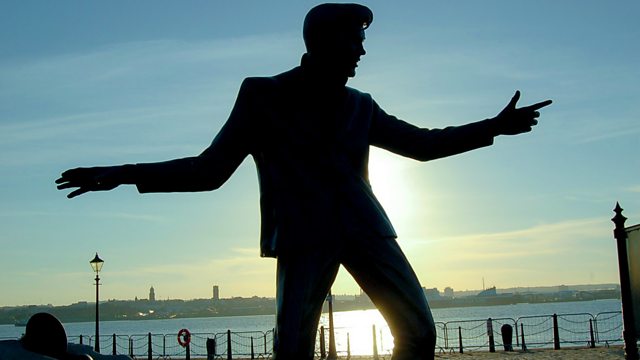 Elvis, Canvey Island Jews, The Olympic effect
Looking at why Elvis is an icon for some of his fans, and the Orthodox Jews who are creating a new community on the Essex coast. Plus, how can the Olympics benefit poor Brazilians?
This week, it is the anniversary of Elvis's death on August 16th 1977. Ted Harrison - author of a new book called 'The Death and Resurrection of Elvis Presley' talks to Caroline Wyatt about how the cult of Elvis is now taking on some of the characteristics of a religion. The Rev Ravi Holi (Anglican vicar and Elvis impersonator) describes a funeral at which he dressed as 'The King of Rock 'n Roll'.
The Rio Olympics are a "huge missed opportunity" to improve the lives of the country's poorest, according to the Catholic Agency for Overseas Development (CAFOD). Cecilia Lorio - CAFOD's Brazil Programme Manager - and Rio based journalist Shannon Sims discuss the possible Olympic legacy on the Brazilian people.
The spiritual leader of Bahrain's Shia majority - Ayatollah Isa Qassim - goes on trial this weekend. Opposition activist Zainab al-Khawaja talks about her imprisonment at the hands of the Bahrani authorities.
Trevor Barnes reports on the Orthodox Jews who have moved to Canvey Island to create a new community.
On Pakistan's Independence day. Iram Ramzan (founder/editor of the website Sedaa - 'Our Voices') and Dr Faaiza Asma (a medical doctor in Derby) discuss the influence of Pakistani Culture in the UK. There is also comment from Dr Niaz Shah (Reader in Law at Hull University and a practising barrister in Pakistan) as the relatives accused of the honour killing of Bradford woman Samia Shahid are due in court in Pakistan on Saturday, 13th August ,
Producers:
Helen Lee
Peter Everett
Editor: Christine Morgan.
Last on
Chapters
Syria

The so-called Islamic State have been driven out of a former stronghold in northern Syria.

Duration: 03:42

CAFOD And The Olympics

CAFOD has launched a campaign to draw attention to the plight of Brazil's poorest.

Duration: 07:05

Bahrain

Zainab al-Khawaja talks about her imprisonment at the hands of the Bahrani authorities.

Duration: 05:35

Elvis

The King lives on…for millions of people, and not just the conspiracy theorists.

Duration: 07:29

Canvey Island

Trevor Barnes reports on the Orthodox Jews who have moved to Canvey Island.

Duration: 07:48

Honour Killing

Relatives accused of the honour killing of Bradford woman Samia Shahid are due in court.

Duration: 04:20

Pakistani Culture

What influence has Pakistani Culture had in the UK?

Duration: 06:09

Broadcast

All the colours of the rainbow