Main content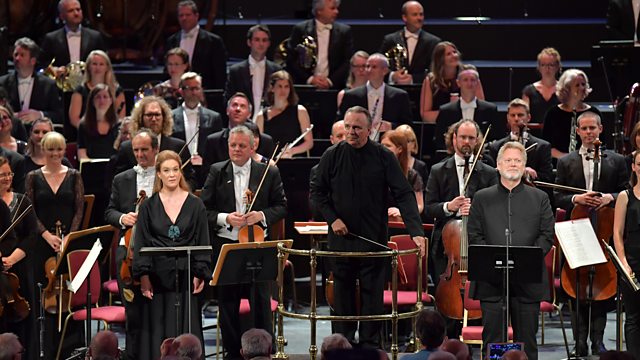 Live at the Royal Albert Hall, London, Mark Elder conducts the Halle Orchestra. Berlioz: Overture (King Lear). Colin Matthews: Berceuse for Dresden. Mahler: Das Lied von der Erde.
Live at the BBC Proms: The Hallé under Mark Elder are joined by soloists Alice Coote, Gregory Kunde and Leonard Elschenbroich to perform Berlioz, Colin Matthews and Mahler
Live from the Royal Albert Hall, London
Presented by Clemency Burton-Hill
7pm
Berlioz: Overture 'King Lear'
Colin Matthews: Berceuse for Dresden (London premiere)
7.35 PROMS INTERVAL: Mahler and the Tang Dynasty Poets
Stephen Johnson takes a closer look at the poetry used by Mahler in Das Lied von der Erde. He speaks to Chinese poet Yang Lian about the legacy of the Tang Dynasty poets. Dr Yixu Lu, Professor of German at Sydney University, explains why the ideas they expressed were relevant to the German speaking world around the turn of the twentieth century.
Producer, Laura Yogasundram.
c.7.55pm
Mahler: Das Lied von der Erde
Leonard Elschenbroich, cello
Alice Coote, mezzo-soprano
Gregory Kunde, tenor
Hallé
Sir Mark Elder, conductor
Berlioz's King Lear overture was admired by the King of Hanover: 'How you have portrayed [Cordelia] - her humility and tenderness! It is heart-rending, and so beautiful!'
Continuing our focus on the cello this summer, Colin Matthews's Berceuse for Dresden takes inspiration from the eight bells of the Dresden church at which it was premiered.
In Mahler's exploration of darkness and radiance in his culminating synthesis of song and symphony, Das Lied von der Erde, he altered the parameters of vocal and orchestral expression for ever.
c. 9.15pm: BBC PROMS INSPIRE - YOUNG COMPOSERS' CONCERT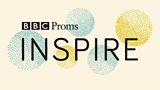 The annual BBC Proms Inspire Young Composers' Competition for 12-18 year olds provides what most composers only dream of: the chance to have their music performed by professional musicians at the BBC Proms and broadcast on BBC Radio 3. Not only this - winners also receive a BBC commission for a high-profile performance and are mentored throughout the process by a professional composer.
On Monday 15th August 2016 the Aurora Orchestra gave a concert in the Radio Theatre at Broadcasting House in London featuring the six winning pieces from this year's competition. Between now and Monday 22nd August there's a chance to hear these winning pieces and tonight it's the turn of 16 year old Sam Rudd-Jones and his piece entitled Angry.