Main content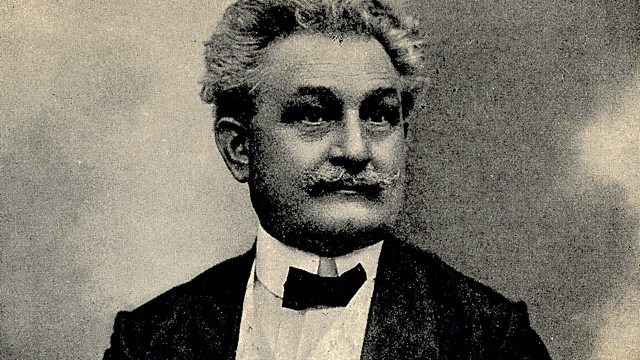 Donald Macleod describes the aftermath of the success of Janacek's opera Jenufa, performed by in 1916 at Prague's opera house after the composer had struggled for nearly 50 years.
In 1916, after nearly half a century of work, Janacek finally tasted success as his opera Jenufa was performed at Prague's famous opera house. Donald Macleod explores the aftermath.
The life of Leos Janacek (1854-1928) is one of the strangest in all classical music. Virtually ignored for most of his career, in his late 60s Janacek abruptly began to compose some of the greatest masterpieces of the 20th century, whilst all the time hopelessly and unrequitedly in love with a woman more than half his age, Kamila Stösslová. Yet once upon a time Janacek was best known as a composer of chamber music. This week, Donald Macleod explores the composer's life through his instrumental and small-scale compositions, revealing the little-known story of his struggle for recognition.
As Europe went to war, Janacek was in the midst of what his biographer John Tyrrell called "a wasteland", as his repeated attempts to get his works performed outside his native Moravia fell on deaf ears. And then... In 1916 his opera Jenufa - composed more than a decade before - finally premiered at Prague's opera house, propelling the 61-year-old composer into the column inches and conversations of Europe's musical cognoscenti. It would precipitate perhaps the most extraordinary and turbulent final decade of any composer in history. Donald Macleod explores two major works for piano and violin, before previewing Janacek's remarkable last years with a complete performance of his First String Quartet, subtitled Kreutzer Sonata.
A Goat Is Lying in the Hay (Rikadla)
Collegium Vocale Gent
Het Collectif
Reinberg de Leeuw, conductor
In the Mists
Ivana Gavric, piano
Violin Sonata
Vadim Repin, violin
Nikolai Lugansky, piano
String Quartet No 1 (Kreutzer Sonata)
Mandelring Quartet.