Main content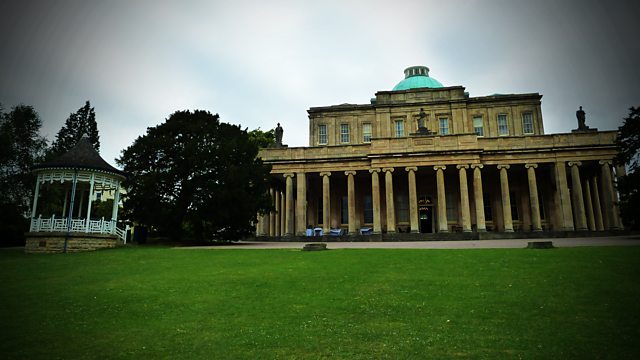 With Pascal and Ami Roge (piano). Tailleferre: Images. Honegger: Pastorale d'ete. Poulenc: Piano Sonata. And Christian Lindberg (trombone) in Mussorgsky's Pictures at an Exhibition.
This week's lunchtime concerts come from Cheltenham Music Festival, recorded in the elegant Regency setting of the Pittville Pump Room. In today's highlights, French specialists, pianists Pascal Rogé and Ami Rogé, pay homage to three members of "Les Six", Germaine Tailleferre, Arthur Honegger and Francis Poulenc; and trombonist Christian Lindberg returns with his regular partner, pianist Roland Pöntinen, to perform their own arrangement of Mussorgsky's colourful tour around an imagined art gallery, which ends triumphantly with the bells ringing out at The Great Gate of Kiev.
Presented by Fiona Talkington.
Germaine Tailleferre
Images
Pascal Rogé and Ami Rogé, piano 4 hands
Arthur Honegger
Pastorale d'été
Pascal Rogé and Ami Rogé, piano 4 hands
Francis Poulenc
Sonata for Piano Duet
Pascal Rogé and Ami Rogé, piano 4 hands
Modest Mussorgsky, arr. Lindberg and Pöntinen
Pictures at an Exhibition
Christian Lindberg, trombone
Roland Pöntinen, piano
Producer Johannah Smith.