Main content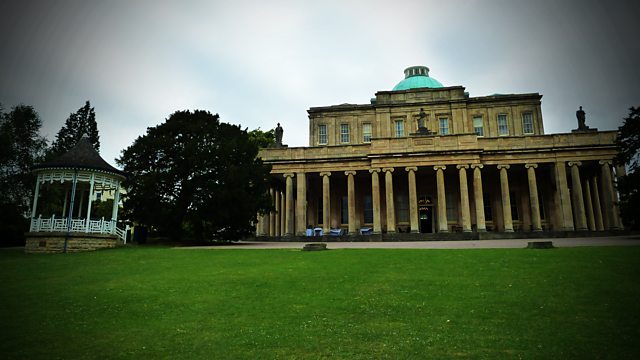 From 2016's Cheltenham Festival, Christian Lindberg (trombone), Roland Pontinen (piano) in Stravinsky: The Firebird (excpts). Doric Quartet in Beethoven: String Quartet, Op 59 No 2.
This week's lunchtime concerts come from Cheltenham Music Festival, recorded in the elegant Regency setting of the Pittville Pump Room. In today's highlights, trombonist Christian Lindberg plays a virtuosic arrangement of three movements from Stravinsky's Firebird and the Doric String Quartet perform the second of Beethoven's Opus 59 'Razumovsky' quartets, thought to have been inspired in part by Beethoven gazing up at the stars, "contemplating the harmony of the spheres".
Presented by Fiona Talkington.
Igor Stravinsky, arr. Lindberg and Pöntinen
Three Movements from The Firebird
Christian Lindberg, trombone
Roland Pöntinen, piano
Ludwig van Beethoven
String Quartet in E minor, Op.59 No.2 (Razumovsky)
Doric String Quartet:
Alex Redington, violin
Jonathan Stone, violin
Hélène Clément, viola
John Myerscough, cello.