Main content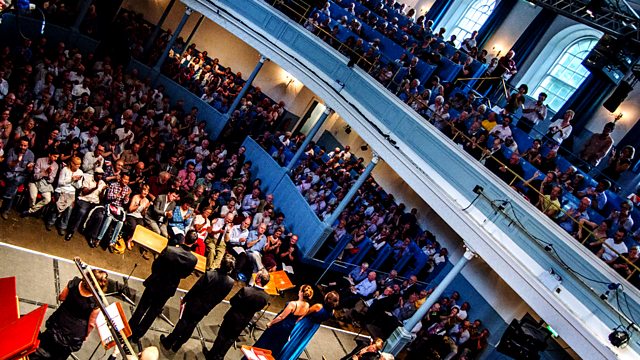 Pianist and polymath Stephen Hough performs works by player-composers with spiritual overtones including Schubert, Franck, Liszt and his own Third Piano Sonata.
British pianist and polymath Stephen Hough brings a programme of player-composers to this year's Edinburgh International Festival recital. Schubert's introverted Sonata in A minor written after a nearly fatal bout of syphilis has a tragic and fatalistic trajectory towards death. This complements César Franck's Prelude, Chorale and Fugue - inspired by the master of this form, JS Bach, and revealing Franck's need to write spiritually as a reaction against the many showpieces of the day. Stephen Hough's own Piano Sonata III 'Trinitas' is a commission from the Catholic magazine The Tablet, celebrating their 125th anniversary, and received its premiere in October 2015 in London. As he says himself it 'is not a great declaration of faith, but just an abstract idea of three as a concept'. Hough rounds off the recital with the contrasting dazzling virtuosity of piano-composer Liszt pianist.
Schubert: Sonata in A minor, D784
Franck: Prelude, Chorale and Fugue
11.45 Interval
Donald Macleod introduces recordings by baritone Florian Boesch, also appearing at the Edinburgh International Festival
12.05
Hough: Piano Sonata III 'Trinitas'
Liszt: Valses Oubliées Nos 1 and 2
Liszt: Transcendental Etudes Nos 11 and 10.