Main content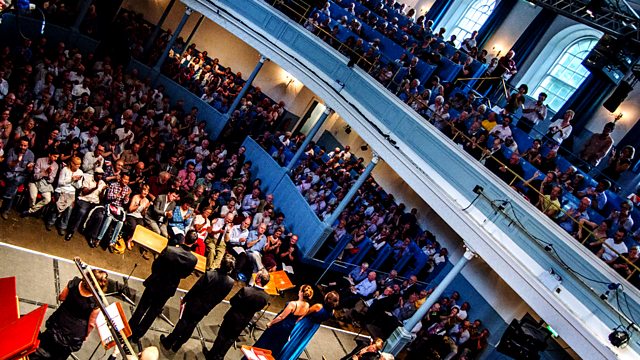 Renowned vocal ensemble Tenebrae and director Nigel Short journey through Renaissance Spain and Italy to Germany, performing the works of Victoria, Allegri, Brahms and Bruckner.
Donald Macleod introduces award-winning choir Tenebrae and director Nigel Short, live from the Queen's Hall in Edinburgh, to perform a recital of song journeying through Renaissance Spain and Italy to Romantic Germany. Victoria's masterful Responsories trace the events of the Passion and death of Christ, followed by works written by Lobo, Allegri and Padilla and the motets of Brahms, Bruckner and Reger.
Lobo: Versa est in luctum
Victoria: Tenebrae Responsories (selection)
Allegri: Miserere
Padilla: Missa 'Ego flos campi'
11:35 Interval
Richard Goode plays Mozart's Piano Sonata No.8 in A Minor, K310
11:55
Reger: Der Mensch lebt und bestehet Op.138
Brahms: Fest-und Gedenksprüche Op.109
Bruckner: Three Motets - Ave Maria; Virga Jesse floruit; Christus factus est
Brahms: Three Motets, Op.110
Reger: Nachtlied Op.138
Tenebrae
Nigel Short, director
Presenter, Donald Macleod
Producer, Laura Metcalfe.