Main content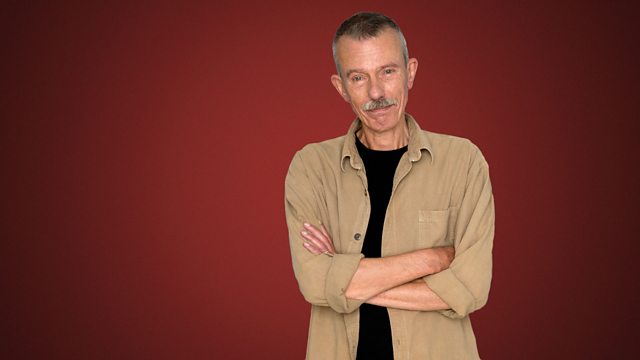 Arvo Part's Kanon Pokajanen
Jonathan Swain's selection includes a performance from Poland of Arvo Part's Kanon Pokajanen.
Jonathan Swain presents a performance from Poland of Arvo Pärt's Kanon Pokajanen.
12:31 AM
Pärt, Arvo (b. 1935)
Kanon Pokajanen for chorus (abridged version)
Estonian Philharmonic Chamber Chorus, Tõnu Kaljuste (director)
1:34 AM
Penderecki, Krzysztof (b. 1933)
Concerto Grosso for Three Cellos and Orchestra
Ivan Monighetti, Adam Klocek, Kazimierz Koslacz (cellos), Warsaw National Philharmonic Orchestra, Antoni Wit (conductor)
2:09 AM
Szymanowski, Karol (1882-1937)
Piano Sonata No.3, Op.36
Jerzy Godziszewski (piano)
2:31 AM
Mendelssohn, Felix (1809-1847)
String Symphony No 9 in C minor
Liszt Ferenc Chamber Orchestra, János Rolla (leader)
2:59 AM
Elgar, Edward (1857-1934)
Sea Pictures, Op.37
Kristina Hammarström (mezzo soprano), Bergen Philharmonic Orchestra, Tadaaki Otaka (conductor)
3:23 AM
Biber, Heinrich Ignaz Franz von (1644-1704)
Sonata in C minor for violin and continuo - from Sonatæ, violino solo, Salzburg 1681
Salzburger Hofmusik, Wolfgang Brunner (director)
3:35 AM
Charpentier, Gabriel (b. 1925)
Mass I (for equal voices)
Tudor Singers of Montréal, Patrick Wedd (artisitic director)
3:44 AM
Bach, Johann Sebastian (1685-1750) arr. Fiona Walsh
Fugue in G minor, BWV.542, 'Great'
Guitar Trek - Timothy Kain, Fiona Walsh, Richard Strasser, Peter Constant (guitars)
3:51 AM
Rossini, Gioachino (1792-1868)
Una voce poco fa - from 'Il Barbiere di Siviglia'
Jouko Harjanne (trumpet), Norwegian Radio Orchestra, Ari Rasilainen (conductor)
3:57 AM
Chopin, Fryderyk (1810-1849)
Four Mazurkas
Ashley Wass (piano)
4:07 AM
Beethoven, Ludwig van (1770-1827)
Duo for viola and cello in E flat major, WoO.32
Milan Telecky (viola), Juraj Alexander (cello)
4:17 AM
Sauguet, Henri (1901-1989)
La Nuit (1929)
CBC Vancouver Orchestra, Daniel Swift (conductor)
4:31 AM
Alpaerts, Flor (1876-1954)
Romanza for Violin and Orchestra (1928)
Guido De Neve (violin), Vlaams Radio Orkest, Michel Tabachnik (conductor)
4:37 AM
Duijck, Johan [b.1954]
Cantiones Sacrae in honorem Thomas Tallis, Op.26, Book 1
Flemish Radio Choir, Johan Duijck (conductor)
4:47 AM
Enna, August (1859-1939)
Fem klaverstykker (Five Piano Pieces)
Ida Cernecka (piano)
5:01 AM
Wagner, Richard (1813-1883)
Prelude to Act 1 of 'Lohengrin'
Orchestre du Conservatoire de Musique du Québec, Franz Paul Decker (conductor)
5:10 AM
Dutilleux, Henri (b. 1916)
Sonatine
Duo Nanashi: Line Møller (flute); Aya Sakou (piano)
5:19 AM
Beethoven, Ludwig van [1770 -1827]
String Quartet in F major, Op.135
Oslo Quartet
5:46 AM
Schubert, Franz (1797-1828)
Symphony No.8 in B minor, D759, 'Unfinished'
Norwegian Radio Orchestra, Markus Lehtinen (conductor)
6:11 AM
Bach, Johann Sebastian (1685-1750) [arr. for piano by Samuel Feinberg]
Largo from Trio Sonata in C (BWV.529)
Sergei Terentjev (piano)
6:21 AM
Marais, Marin (1656-1728)
La Sonnerie de Sainte-Geneviève du Mont de Paris
Ricercar Consort, Henri Ledroit (Conductor).