Main content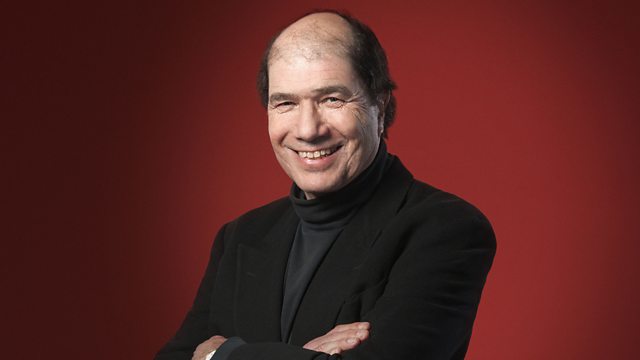 Janine di Giovanni
Michael Berkeley's guest is war correspondent Janine di Giovanni. Her musical choices include Humperdinck, Bach, Schubert, Mozart and Jimi Hendrix.
Janine di Giovanni has spent more than two decades reporting from some of the most dangerous places on earth: Sarajevo, Sierra Leone, Rwanda, Iraq, and Syria. She's the Middle East Editor of Newsweek, and writes for the New York Times, as well as for glossy magazines - winning numerous prizes, including two Amnesty International Media Awards. She's also written seven books - including most recently "Dispatches from Syria: The Morning They Came for Us", a moving account of the horror, and boredom, of war:
War means endless waiting, endless boredom. There is no electricity, so no television. You can't read. You can't see friends. You grow depressed but there is no treatment for it and it makes no sense to complain-everyone is as badly off as you. It's hard to fall in love, or rather, hard to stay in love.
When she's not travelling, Janine di Giovanni lives in Paris, with her 12-year-old son. For Private Passions, Michael Berkeley met her earlier this summer on her brief visit to the Hay-on-Wye festival. In a moving interview, di Giovanni reveals how she deals with danger, and her deep belief in her Guardian Angel. The youngest of a large Italian-American family, Janine di Giovanni's sister died as a child; she talks about being brought up in the shadow of that death, feeling that she and her brother were lost, like Hansel and Gretel in the fairytale. She reflects too on love, and particularly her love for her son, and how they both cope with her journeys to the front line.
Janine di Giovannni's music choices include Humperdinck's opera "Hansel and Gretel"; Glenn Gould playing Bach's "Goldberg Variations"; Schubert's Trio Op 100 (which she says captures the horror and pity of war); Mozart's Clarinet Concerto; and Jimi Hendrix's "Little Wing".
Produced by Elizabeth Burke
A Loftus production for BBC Radio 3.
Six mind-expanding music podcasts to download in 2019
Archive Unlocked: Two Decades of Private Passions