Main content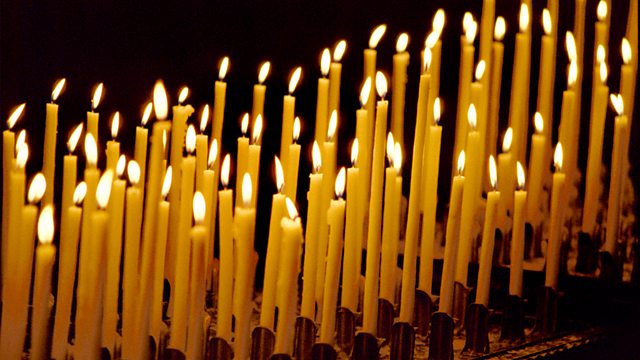 02/08/2016
A spiritual comment and prayer to begin the day with Sister Gemma Simmonds, CJ.
Script
Good morning.  Twenty-six years ago today, Iraq invaded the Gulf state of Kuwait. During the next three months allied forces were deployed to the region and the following January a coalition led by America launched Desert Storm, the longest air strike in the history of aerial warfare.  Of course that wasn't the beginning of conflict in the Middle East and sadly neither was it the end. Peace is still a fragile hope right across the region.

The people of the Bible were no strangers to conflict in that part of the world, and texts going back thousands of years from many cultures call upon divine support in order to ensure victory.

The book of proverbs proposes an original type of revenge. 'If your enemy is hungry, give him food to eat; if he is thirsty, give him water to drink.  In doing this, you will heap burning coals on his head, and the Lord will reward you.'

The logic of this is that generosity and largeness of heart puts evildoers to shame and challenges their unjust behaviour.  This may not work at the level of international conflicts, but vengeance tends to breed counter-vengeance and extends the spiral of violence in any situation.  True peace-making starts when individuals let go of the need to get even.   The Christian Gospels – birthed in the Middle East - present Jesus as preaching a very different sort of message regarding conflict. 'Love your enemies.  Do good to those who hate you'.  Someone has to have the courage to make the first magnanimous move.  In the words of an old protest song about peace, 'Let it begin with me'.

God of peace and forgiveness, give us the courage to resist injustice and evil by deeds of goodness and generosity of heart.  Amen