Main content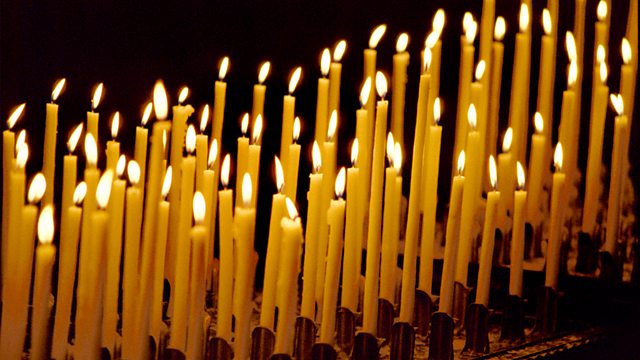 03/08/2016
A spiritual comment and prayer to begin the day with Sister Gemma Simmonds, CJ.
Script
Good Morning. During a recent trip in the Himalayas I was taken by my hosts on a journey into the mountains.  We drove for miles round hair-pin bends and on the edge of mountain precipices.  The landscape was magnificent, if very misty, but we didn't meet a living soul until we stopped at a forestry hut in the middle of nowhere.  Suddenly two men came out to check what we were up to, and within minutes their whole extended family had emerged.
Our arrival wasn't treated as a threat but as a providential delight.  We were ushered in to make use of the hut's amenities, to share a meal and above all to exchange stories, take photographs of each other and enjoy the unexpected encounter.

It all felt very unlike the reserve more common at home, where strangers turning up on the doorstep are normally treated either as a threat or a nuisance.  Being welcomed by strangers when you've done nothing to deserve their hospitality is a great gift.  No wonder, then, that Jesus makes it one of the conditions for getting into Heaven, 'I was hungry and you gave me food, I was thirsty and you gave me a drink, I was a stranger and you invited me in, naked and you clothed me, sick and you cared for me, in prison and you visited me.'  If we're confused about when we did this, he goes on, 'whatever you did for one of the least of my brothers and sisters, you did for me.'  The kindness of strangers is a reminder of God's presence among us.

Loving God, you walk among us in those who need our care, whether great or small.  Give us open and generous hearts always to reach out and share what we have.  Amen.