Main content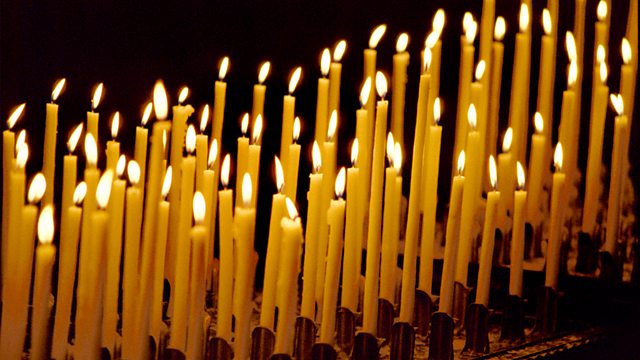 01/08/2016
A spiritual comment and prayer to begin the day with Sister Gemma Simmonds, CJ.
Script
Good morning.  On this day in 1994 a catastrophic fire swept through Norwich Central Library. It destroyed irreplaceable historic documents and more than 100,000 books.  Archivists struggled to salvage documents including the 800-year-old Norwich City Charter and manuscripts dating back as far as 1090.  'What does this matter,' some people might think, 'They're only dusty old books, and anyway, we can make electronic copies of things these days'.  But historians and those who have a sense of the value of time and place think otherwise.  At least part of our sense of identity is connected to who we are and where we come from.  Like family photos, old books and documents remind us of our societal DNA.  The physical evidence they carry helps to establish for us a sense of community and belonging.  What we forget, we tend not to value.  One of the first things dictators often do is burn books and libraries to ensure that people have no access to information or memory and forget their identity.  Libraries can be powerful weapons when it comes to keeping the truth alive and passing our memories on to a new generation.

Through the prophet Isaiah God promises that we will never be forgotten, 'Even if a mother could forget her baby', says God, 'I will never forget you.  I have carved you on the palm of my hand'.   God sees to the heart of us, knows and thoroughly understands us and treasures our every memory.  

God of truth and wisdom, help us to remember each day how much you love us and how precious we are in your eyes. Amen.