Main content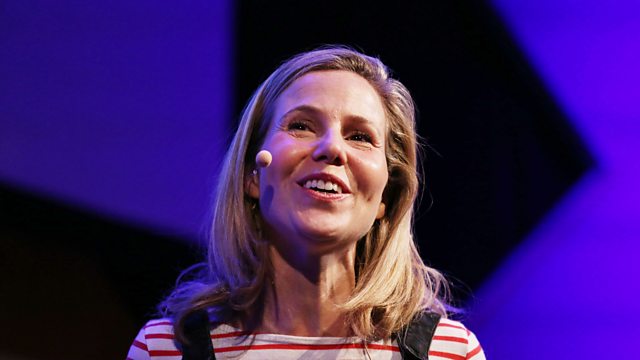 Janice Forsyth at the Edinburgh Festivals with Sally Phillips, David Gant and Tiff Stevenson
Janice Forsyth presents from the BBC's Edinburgh Festival venue with Sally Phillips and Lily Bevan and comedian Tiff Stevenson.
Janice Forsyth is back in the BBC's big Blue Tent.
Sally Phillips and Lily Bevan tell Janice about their comedy monologues, Talking To Strangers.
Comedian Tiff Stevenson has two shows on the go, her stand-up comedy Seven, because it's her seventh Fringe, and theatre show Casting Call Woe. She's teamed up with actor and blogger @ProResting to expose the requests made of women looking to audition for roles.
Lucy Grace tells the story of her one-woman show, Lucy, Lucy and Lucy Barfield, the result of a childhood obsession with Narnia, and her quest to learn more about CS Lewis' goddaughter, to whom he dedicated The Lion, The Witch and The Wardrobe.
Actors David Gant and Thomas Gibley play King Arthur's old and young in an adaptation of a Michael Morporgo children's book.
And Janice hears about how a real-life news story inspired Mule, a play about two young women who find themselves arrested for drug-smuggling.
Plus comedian Martha McBrier, poetry and song from Harry & Chris, music from South Africa's Bottomless Coffee Band, and Stewart D'Arrietta's tribute to Leonard Cohen.
Last on
Broadcast